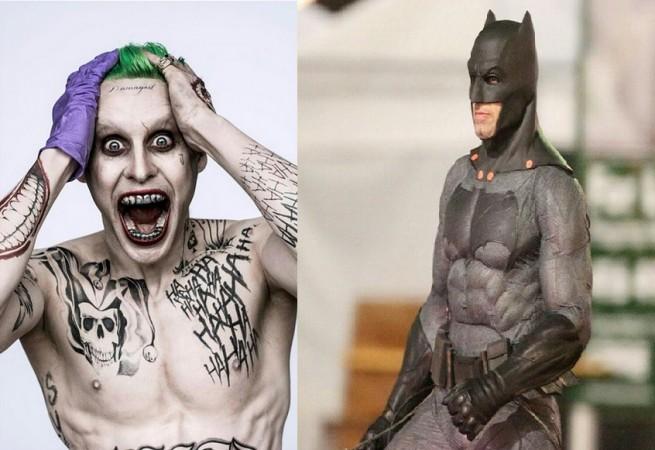 Ever since director David Ayer announced his upcoming movie "Suicide Squad", speculations about its cast and characters started doing the rounds. The latest rumour suggests that the film will have a fight sequence between Batman and The Joker.
The main reason for the hype is said to be the recently-leaked on-location photos and footage of Ben Affleck's character, which has confirmed his role in the movie. The clip shows him chasing Harley Quinn and The Joker.
However, Ayer informed his fans on Twitter that only the tiniest glimpse of the film has been exposed and surprises are intact. "I believe in old school filmmaking. Real stunts. Real people. Real places. It makes all the difference on the screen. Thank you #Toronto," he added.
But earlier, Heroic Hollywood Founder & Editor-in-Chief Umberto Gonzalez had leaked several plot details of Batman and The Joker on "Suicide Squad" through his Instagram account. He claimed that his sources have footage of Ben Affleck's character with a bit of his dialogue, which shows him as "the key to tracking down all the supers".
According to Gonzalez, Batman is a "big boogeyman that the government really hates" and "The Joker is the only one to really ever meet him or know him and that's why he's so important to Amanda Waller." He even stated that The Joker killed one of Batman's sidekicks.
Meanwhile, The Joker will reportedly share a lot of screen space with prison psychiatrist, Hugo Strange. But since Ayer and team are yet to reveal any detail about the character in "Suicide Squad", it remains to be seen whether the character has a major role to play in the movie or not.