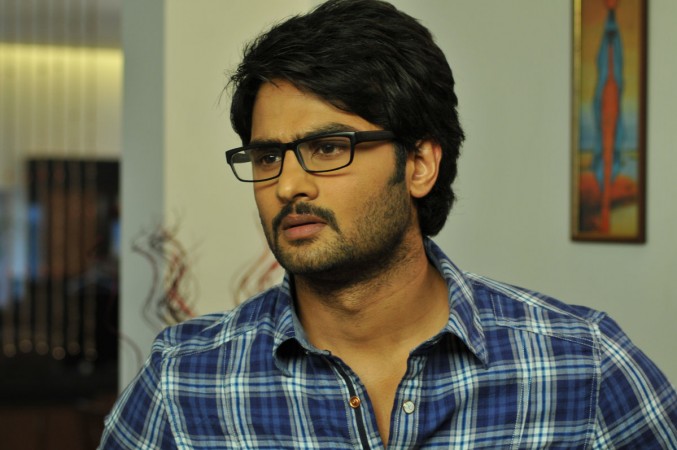 Actor Sudheer Babu and his younger son Darshan, who is making his acting debut in films as a child artiste, are making guest appearance in Superstar Krishna's comeback movie "Sri Sri."
Sudheer Babu has revealed that he is playing an IPS officer in "Sri Sri." "When Krishna garu asked me if I'd play this role, I immediately said yes. You just can't say no to a film with a legend whose work you have grown up watching," the actor told Hyderabad Times. "Since he was acting after a long time, I wanted to be a part of the project if possible, even if it was in a small way," he added.
The actor has already completed shooting for his role as IPS officer in "Sri Sri" and it took him just one day to wrap up his portion. The movie will not feature him with Krishna. When asked about it, he said, "But I am not complaining. The fact that I made an appearance in his film gives so much satisfaction that no super-hit film of mine can give."
Sudheer Babu's five-year-old son Darshan is playing the grandson of Krishna in "Sri Sri." "If you watch the film, you'd realise that he is so much like Krishna garu in terms of mannerisms and looks. I have seen rushes of the film and am obviously proud to see his work. He was a bit apprehensive initially, but slowly got into the groove," he said.
Yesteryear actress Vijaya Nirmala will be seen with Krishna in "Sri Sri." which deals with the story of a common man who imbibes the values of Telugu poet and lyricist Srirangam Srinivasarao in his life. Interestingly, Superstar Mahesh Babu is doing a voice over in the film, which will be directed by Muppalaneni Shiva.