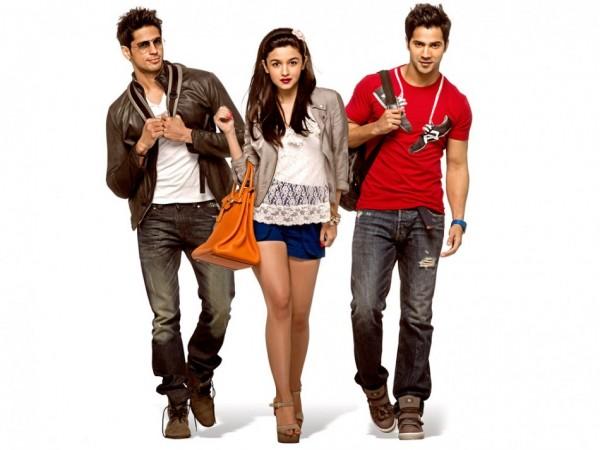 Karan Johar's romantic flick "Student of the Year" is affecting business of three new releases this week.
New releases like "Ajab Gazabb Love" and "Rush" failed at the box office, while Prakash Jha's "Chakravyuh" is doing quite well.
"Chakravyuh" opened to poor response but picked up later in the week largely due to positive reviews. It didn't seem to affect the earnings of "Student of the Year".
"Student of the Year" starring newcomers Siddharth Malhotra, Varun Dhawan and Alia Bhatt, has taken hold of the box office collection quite well. In its second weekthe movie remained the top choice of movie goers in both the domestic and the overseas market.
The romantic comedy approximately earned ₹15.5 crore in its second week, taking the overall collection to approximately ₹63.5 crore.
While "Student of the Year" remained at the top position, "Chakravyuh" came in second. The political thriller, starring Arjun Rampal and Abhay Deol, opened to mixed reviews at the BO. In its first week starting from Oct.24 it raked in approximately ₹16.75 crore.
"Student of the Year" benefited much at the BO because of the festive season. Since there is no major release this week and the week after, the movie is expected to rule the box office window at that period. The movie requires only ₹36.5 crore to cross the ₹100 crore mark at the box office.