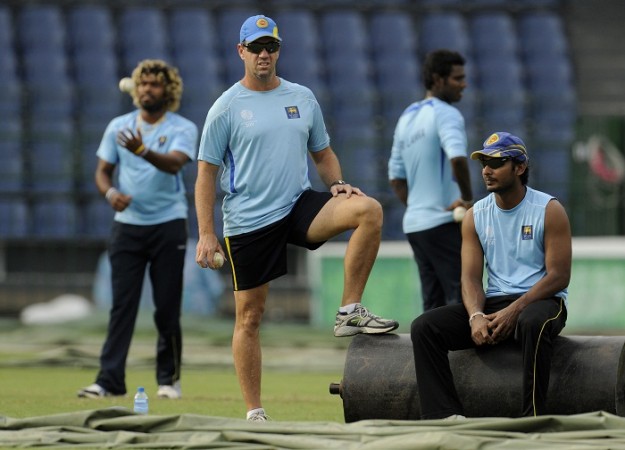 The Pakistan Cricket Board seems to have made a decision on the new coach, but the name is yet to be revealed. The PCB is expected to make a formal announcement soon.
The post has been lying vacant after Waqar Younis decided to step down as the coach of the national team following a poor performance in the World T20. Pakistan's also failed to impress in the Asia Cup.
A number of foreign coaches have been considering for the job, including Peter Moore (England), Mickey Arthur (South Africa), Dean Jones, Tom Moody, Stuart Law, Jamie Siddons (all Australia), Grant Flower,and Andy Flower (both Zimbabwe).
According to thenews.com.pk, Law has been identified as the man to help Pakistan recover from a forgettable World T20. Law has solid experience of coaching in the sub-continent as he has coached the Sri Lanka and Bangladesh national teams in the past.
"We have finalised the new head coach but I cannot tell you his name," Daily Times quoted PCB chairman Shaharyar Khan as saying.
"He can be a local candidate or a foreigner. We will name the coach within two days after due consultation. Everyone has forwarded his opinion during the BoG (Board of Governors) meeting."
The new coach is likely to be a foreigner as high-profile former Pakistan cricketers chose not to apply for the prestigious post. The PCB will also consider suggestions given by former Pakistan cricketers, Wasim Akram and Ramiz Raja, who were both part of the committee to select the new coach.
"The matter of selecting a head coach was put in front of the BoG members to take their opinion whether to hire a foreign coach or local one. We wanted to take everyone's consent before making a decision on the subject. The PCB will also give weightage to what Wasim Akram and Ramiz Raja suggested," Shaharyar Khan said.
Irrespective of the person appointed for the job, he has a huge task on his hands. Pakistan are always said to possess individual talents, but they fail to gel as a unit, which is a huge concern. The new coach's first test will be the tour of England, which is set for June.