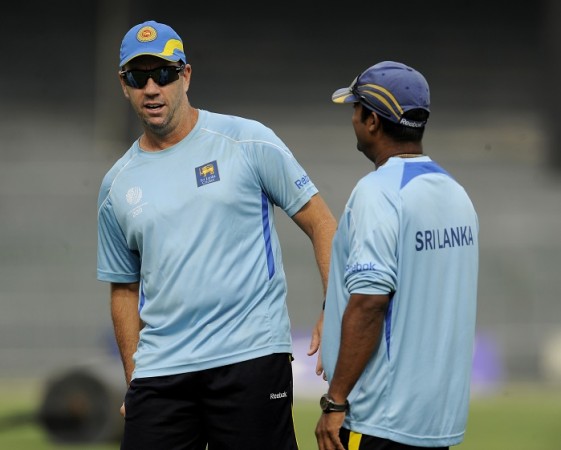 The Pakistan Cricket Board (PCB) has received a major blow as Stuart Law, who had applied for the post of the team's coach, has declined to take up the key role. The Australian has said he will not be able to join the team immediately. The PCB will now have to look at the other available options.
The fact that Law had already agreed to become a batting consultant for Australia cricket team for its tour of Sri Lanka might have led to this decision, as Law is said to be interested only in a consultant's position with the PCB now.
"Yes there are hurdles in the way of signing on Stuart Law as head coach although he is our first choice for this position. He had applied for a coaching position with us but he has now conveyed he is more interested in a consultant's position and that he wouldn't be able to join the team immediately," Press Trust of Indiaquoted the PCB Chairman, Shaharyar Khan, as saying.
Law would have been an ideal choice as the Australian has decent coaching experience in the subcontinent. He has coached the Sri Lanka and Bangladesh national teams. The PCB had held a meeting recently to select the coach, and Law was their undisputed choice while Englishman Andy Moles was the second option.
So now the PCB may have to consider Moles, but they are also thinking of Dean Jones as the head coach. Other candidates, like Mickey Arthur, Tom Moody Jamie Siddons, Grant Flower and Andy Flower, had also applied for the post.
"We are now also talking to Moles and Jones although the BOG (Board of Governors) had some reservations over some candidates," the PCB chief said.
However, one can expect the new coach to be finalised soon. The PCB wants to pick a new coach before Pakistan's tour of England, which is scheduled in June.