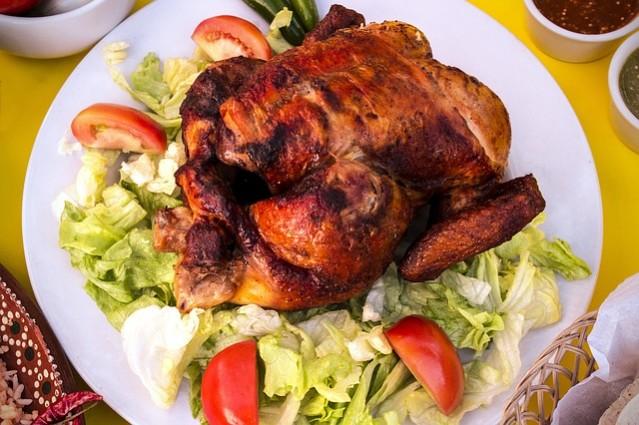 When it comes to achieving the perfect crispy chicken roast, we have all come across tips like patting dry the meat, popping it in the fridge overnight and avoiding pre-seasoned supermarket chicken. However, if nothing seems to work, it is time to incorporate some quirky techniques.
That is exactly what a food writer did to get the perfect dish.
Helen Rosner, a food writer for the New Yorker, took to Twitter to share a picture of herself using an "expensive" hairdryer to blow-dry a whole chicken.
The post has garnered more than 1,700 likes at the time of the writing the article.
She also shared a picture of the cooked chicken, and it goes without saying that it looked delicious.
Happy snow day, I am using an astonishingly expensive hair dryer to remove all moisture from a chicken to maximize skin crispiness when I roast it. pic.twitter.com/ngtzmoOSHf

— Woman (@hels) March 21, 2018
Twitter users flooded her post with hilarious comments. One person wrote: "Does the quality of the hairdryer noticeably affect the quality of the crispness? Now all I can think about are future chicken crispness salons."
Another user said: "This whole story made my day. Also where@do you get your chicken bc it looks very good and not terribly fatty!"
In an article for The New Yorker, Rosner pointed out that it's not only she who applied this unconventional technique in her cooking. Even legendary cookbook author Marcella Hazan advised drying a duck with a handheld hairdryer for six to eight minutes for a crisp-skinned roast duck.
She also mentioned: "Blow-dryers are used by pitmasters in South Carolina, yakitori chefs in Japan, and kebab cooks in Brooklyn."
Rosner also elaborately explained how to make the chicken roast and shared the recipe in the article.