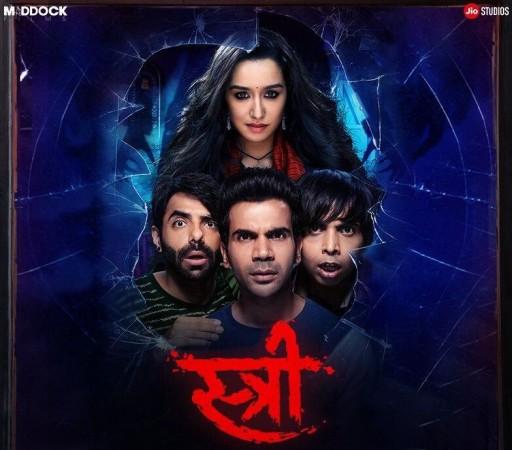 Stree has become the latest victim of piracy as the full movie was leaked online. The horror comedy was released on August 31 and has now been made illegally available on torrent sites.
Starring Rajkummar Rao and Shraddha Kapoor among others, Stree has been leaked online for torrent users to download the full movie for free. Although the pirated print is not of high quality, viewers who prefer to watch such illegal content would not mind watching it.
It is a matter of concern that piracy still persists even when the government and the industry are taking strong measures to curb it. Almost all the Bollywood movies got leaked online in the recent past.
While most of them are hit by the menace a day after the release, a few films leaked online even before the official release. Great Grand Masti, Manjhi: The Mountain Man are some such examples. This had left the producers of these films to incur huge losses.
While Stree has been running successfully at the box office, this incident of the full movie being leaked online is likely to affect its collection in coming days.
Stree is based on a true phenomenon in Bangalore during the early 90s. According to the urban legend, a witch used to haunt the streets of the then city at night, searching for men. It is believed that the evil spirit used to hunt on men by knocking on their doors at night, calling their names.