Halloween is just around the corner and Duffer Brother's hit sci-fi series Stranger Things Season 2 is returning to the small screen. Ahead of its season 2 premiere, a new teaser titled 'Nosebleed' has been released by Netflix.
Also read: Netflix sends the funniest cease-and-desist letter ever to Stranger Things-themed bar
The 44-second clip gives us a glimpse at Eleven's past as how she ended up at the Hawkins National Lab under the control of Dr Brenner.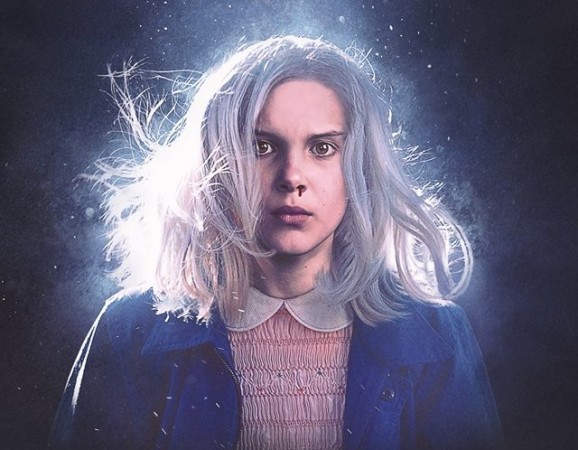 As we know, Eleven (portrayed by Millie Bobby Brown) sacrificed herself to Demogorgon to save Mike, Dustin and Lucas in the first season. Meanwhile, Will Byers was rescued by his mom Joyce Byers (Sienna Miller) and Sheriff Hopper from the Upside Down.
The second season will start right where it ended in season 1. The forthcoming season will revolve around Will and what exactly happened to him in the previous season.
Watch the new clip here.
However, the clip is too fast to catch a glimpse properly. After hitting the pause button for quite a few times, it can be seen that there is a scene of a girl with the nosebleed. But is that Eleven or her mother Terry Ives?
Terry too was a participant in the Project MKUltra program conducted by the CIA and died as a result of those experiments.
Apart from that, the other details revealed through the short clip are a few words which are being uttered repetitively — sunflower, three to the right, four to the left, rainbow and 450.
The significance of all the images has not been explained specifically but the short clip surely does have a pivotal role in the upcoming season of the Netflix horror drama.
Stranger Things Season 2 premieres on Netflix on October 27.