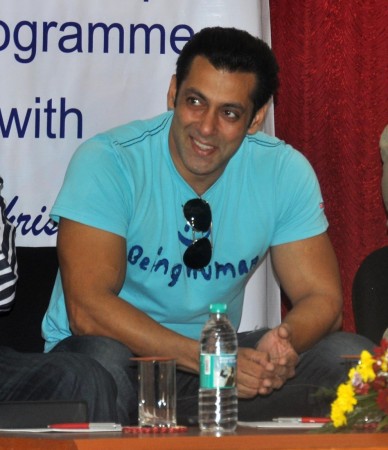 After his looks, now the storyline of Salman Khan's upcoming film "Prem Ratan Dhan Payo" has been revealed.
The storyline of Sooraj Barjatya's directorial film looks pretty similar to the popular tale "The Prince and the Pauper", according to reports.
Recently, Mumbai Mirror revealed that Khan would be seen playing dual role - a king and a common man in his upcoming film.
Ratan (king) will rule the kingdom, while his identical twin brother in the film will be a common man.
"Sooraj has written the character of Ratan with Salman in mind. He's the ideal raja who is loved and worshipped by his subjects. Sonam Kapoor plays the role of a princess. Salman has given a lot of inputs for both the characters, Prem and Ratan, which are positive roles," a source close to the production told Mumbai Mirror.
Also, the film features Sonam Kapoor as a princess and Neil Nitin Mukesh will be seen as Khan's evil step-brother.
"Neil is playing a vengeful prince who is King Salman's step-brother," the source added.
But a report in IBTimes UK says that the storyline is similar to American author Mark Twain's popular tale "The Prince and the Pauper".
A popular version from the tale that relates to the Salman starrer is as follows:
A king, who is loved by his subjects, wants to lead a normal life away from all the responsibilities and his kingdom, while his step brother plans to steal the throne from him. But things are changed when the king finds out the common man who looks exactly like him and they change their identities with each other temporarily.
Not only "Prem Ratan Dhan Payo", but other old classic films are also inspired from Twain's tale, which includes "Raja Aur Runk".
"Raja Aur Runk" is an Indian adaptation of Twain's novel, which was released in 1968. The film, directed by Kotayya Pratyagatma featured late actor Sanjeev Kumar in the double role and Kumkum as the princess.