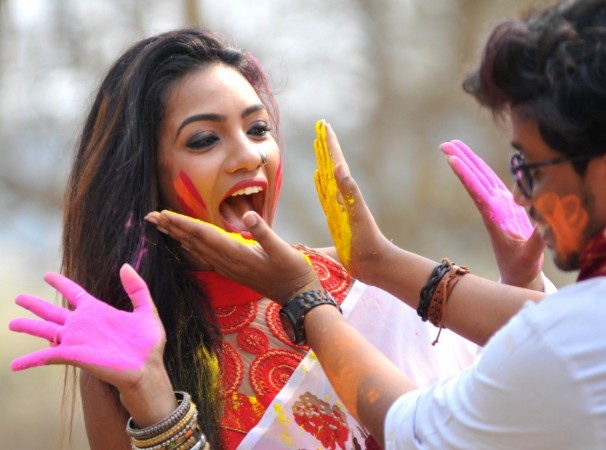 Investors will have to wait an extra day to gauge the mood of stock markets after election results are declared on Saturday (March 11) as the exchanges will remain closed on Monday for Holi.
Counting of votes will begin at around 8 am tomorrow (Saturday) and the trends will start trickling in by 11 am, though they do not necessarily enable in extrapolating the final seat tally.
Where to check election results?
"Election Commission has set up robust, fool proof and secured infrastructure facility for disseminating Trends and Results General Elections of 5 Assemblies in Feb - March 2017, through its popular website www.eciresults.nic.in which will start functioning from 8.00 AM tomorrow and will show trends update continuously. The website can also be accessed through www.eci.nic.in website which is main official website of the Election Commission of India," an official statement said.
The Bhartiya Janata Party (BJP) is predicted to be ahead of its rivals Samajwadi Party-Congress coalition and the Bahujan Samajwadi Party (BSP) in Uttar Pradesh, according to exit polls, with one of them giving more than 250 seats to the BJP. The simple majority in the 403-Uttar Pradesh Assembly is 202 seats.
The impact of the results will be reflected in trading on Tuesday (March 14).
Talking of Holi — the festival of colours celebrated mostly in northern, eastern and western parts of India — there are many ways of celebration. Two of them are "lathmar Holi" and "kapda fad Holi".
"Lathmar Holi", in which couples play with sticks (lath) on the eve of the spring festival, is prevalent in Barsana and Nandgaon villages of Mathura, Uttar Pradesh.
In the same state, widows celebrate the festival in Vrindavan, about 70 km from Agra by splashing colours on each other and singing songs. "Such fervour has never been witnessed before. They were so excited and flipped; many joined in group dances, singing merrily and loudly cheering every now and then," Ram Gopal, a local priest at the Radha Gopinath temple in Vrindavan, told the IANS.
"Kapda Fad", which literally means tearing clothes, marks Holi celebrations in Pushkar, Rajasthan, famous for its desert ranges, forts and palaces. A favourite among foreign tourists, especially those from Israel and European countries, the event is exclusively for foreigners.
"Only foreign tourists are allowed to participate in this festival and not a single local or domestic tourist is allowed," a priest was quoted as saying by the Times of India.
The event drew about 4,000 foreigners last year and almost 2,000 had reached Pushkar by Wednesday (March 8) this year.
The excitement among the foreign tourists is overwhelming. "Foreign tourists are so crazy for this festival that they call up and ask us about the dates of Holi in advance so that they can plan their trip," a hotel owner told the daily.
The popularity of the festival outside India can be gauged from the fact that the Beauty and the Beast actress Emma Watson tweeted Holi wishes to her Indian fans on YouTube.