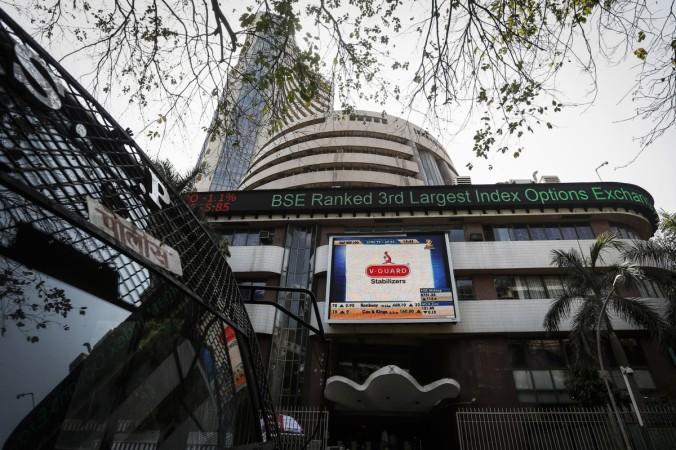 Stock markets are likely to witness volatile trading next week when they re-open after an extended weekend due to Independence Day holiday on Monday (Aug. 15). The welcome relief granted to car makers with the lifting of the ban by the Supreme Court on sale of diesel cars in India may be offset by disappointing retail inflation data for July.
Retail inflation (also CPI inflation) soared to a two-year high of 6.07 percent for July, above the Reserve Bank of India's (RBI) target of 5 percent by March 2017, on the back of rising food prices that rose to 8.35 percent. This could be seen as a dampener for sectors such as fast-moving consumer goods (FMCG).
Retail inflation was 5.77 percent in June.
On the positive side, shares of Maruti Suzuki, Tata Motors and Mahindra are likely to spurt in the wake of the Supreme Court lifting the ban on sale of diesel cars in Delhi.
"We are very relieved with the decision of the Honourable Supreme Court today. Hope this decision will put all controversy surrounding diesel fuel behind us and we will be able to focus on the more important task of making our vehicles compliant with BS 6 norms by April 2020," Pawan Goenka, executive director, Mahindra & Mahindra Ltd., said in a statement.
Mercedez-Benz, one of the petitioners who had sought revocation of the ban imposed by the apex court last December, welcomed the Supreme Court decision.
""We have followed the earlier direction of the Supreme Court and filed an Interim Application seeking relief on the ban on our cars. Following the court suggestion, we as a voluntary interim measure, offered to pay 1% of the ex-showroom price of the vehicle towards anticipated Environment Compensation Charge as a deposit, and not on the premise that our vehicles are polluting the environment," the company said in a statement.
Trading on the last day of the week saw India's largest lender by assets, State Bank of India, gaining more than 7 percent after declaring June quarter results. The Mumbai-based, state-run bank reported a 32 percent fall in net profit for the quarter; the lesser-than-anticipated increase in bad loans resulted in smart gains in the scrip. It had a positive impact on the sectoral index; the NSE Nifty PSU Bank index closed with a gain of 5.85 percent. Many public sector bank stocks such as Bank of India, Punjab National Bank, Union Bank of India and Canara Bank also closed higher on the NSE.
Foreign institutional investors (FIIs/FPIs) were net buyers of Indian equities worth Rs. 1,203 crore on Friday, according to provisional data released by the National Stock Exchange.
Foreign exchange reserves for the week ended Aug. 5 rose by $253 million to $365.75 billion, according to a Reserve Bank of India statement released on Friday.