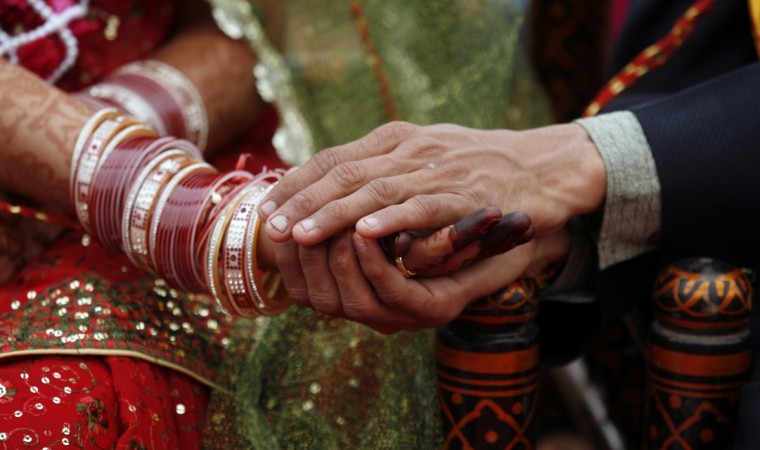 Dear singletons, disabuse the notion that single life is way better than married life. A recent study has found some great perks of being married: It states that married people are less likely to suffer from Alzheimer's disease and other forms of dementia.
According to some British researchers, married people are at a lower risk of suffering from this condition than single people.
The report combines data from more than 800,000 people across the world, including those in countries like in Sweden, France, Germany, China, Japan and the United States.
Also read: Is it a yes or no? Some men confuse sexual interest with consent, says study
The study says people in a loving relationship are more likely to stay physically healthy, take their medication and go to the doctor if required — these factors help reduce the risk of dementia.
Meanwhile, widowers are also at higher risk of getting dementia by 20 percent, according to the study conducted at the University College London.
Writing in the Journal of Neurology, Neurosurgery & Psychiatry, the British researchers' team said: "Our findings... are the strongest evidence yet that married people are less likely to develop dementia.
"Dementia prevention in unmarried people should focus on education and physical health and should consider the possible effect of social engagement as a modifiable risk factor."
It is well known that marriage keeps a person healthy, as the scientists called marriage the "most fundamental" form of social support.
"There were fairly well-established health benefits of marriage, so we did expect there to be a higher risk in unmarried people," said lead author Andrew Sommerlad, a psychiatrist and research fellow at University College London. "But we were surprised by the strength of our findings."
Some research had earlier shown that people who live alone die younger and mostly in poor health. Sommerlad said: "Single people born during the first quarter of the 20th century had a 40 percent higher risk, whereas people of equivalent age who were born more recently have only a 24 percent higher risk."
According to Daily Mail, Dr Laura Phipps from Alzheimer's Research UK said: "People who are married tend to be financially better off, a factor that is closely interwoven with many aspects of our health.
She added: "Spouses may help to encourage healthy habits, look out for their partner's health and provide important social support."