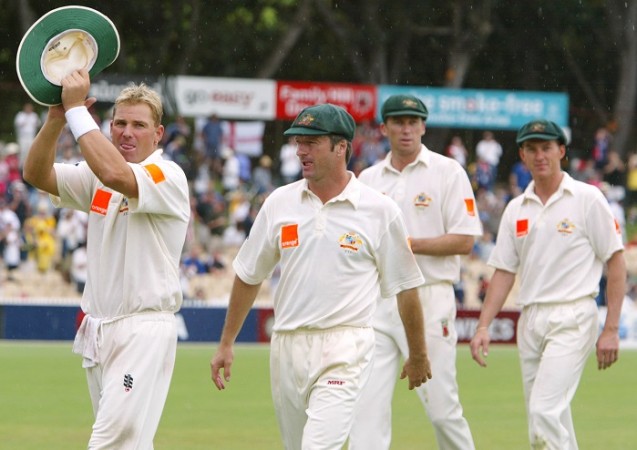 After Shane Warne showed his petulant side again, criticising Steve Waugh, while calling him the "most selfish cricketer," the former Australia captain responded to those comments in his own inimitable way.
Warne, speaking on Australia's version of "I'm a Celebrity" said Waugh's decision to drop him for a Test match against the West Indies in 1999 had not gone down too well with him, with the legendary leg-spinner still holding a grudge over that particular team decision.
However, Waugh gave his response on Friday to Warne's scathing criticism, saying he only did what he had to do as the captain of Australia.
"To be fair, not only Shane, any player I had to tell was dropped wasn't easy," Waugh told Triple M commercial radio, according to AFP. "It wasn't easy telling Adam Dale he was dropped for a Test match or Greg Blewett. There were a number of players I had to tell they weren't playing, Andy Bichel.
"As a captain that is the hardest thing to do. But it's also why you're captain, because people expect you to make the tough decisions for the benefit of the team. You have got to do that at times and you have got to be prepared not to be liked by everyone."
Waugh further elaborated on the decisions a captain has to make, with the "gut feeling" playing a big part, according to the former skipper.
"I guess the main thing as a captain and leader, as long as people respect your decision that is all you can ask," Waugh, who is one of Australia's greatest ever captains, added. "You have got to take a bit of a risk sometimes. It's not always the obvious thing to do.
"Sometimes it can be gut feel, it can be based on facts... at the end of the day you are a leader because people expect you to make a choice."
That gut feeling certainly helped Waugh in that much talked about Test match, as Australia went on to win the contest comfortably, in Warne's absence.