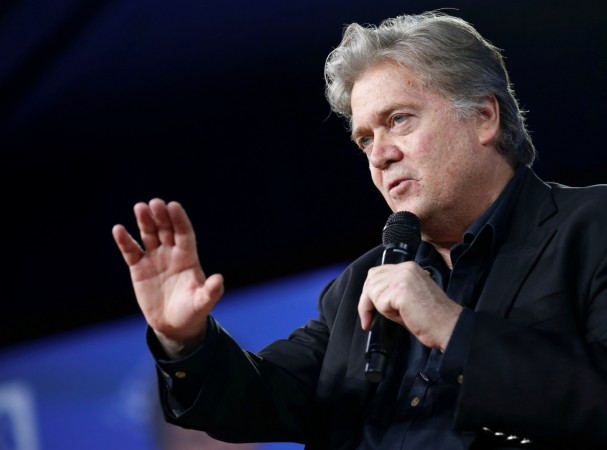 In a major shakeup in his young administration, US President Donald Trump on Wednesday (April 5) removed his chief strategist Stephen K Bannon from the National Security Council (NSC) besides downgrading the role of Tom Bossart, the homeland security adviser, according to reports.
National Security Adviser H R McMaster was entrusted the responsibility for setting the agenda for the NSC meetings and was asked to delegate the authority to Bossart, depending on his discretion.
Coming back to Bannon, the former executive chairman of Breitbart News, was included in the NSC's principals committee after Trump assumed the presidency on January 20 despite criticism from the Congress and the country's foreign policy quarters. The White House said Bannon was elevated to monitor Trump's first national security adviser Michael Flynn and that he is no longer needed after McMaster took charge of the council.
Flynn was sacked on February 13 for not divulging to either Trump or his deputy Mike Pence the extent of his talks with Russia's Ambassador to the US Sergey Kislyak.