Professor Stephen Hawking, one of the most famed and brilliant scientific minds of his generation passed away earlier this year on March 14 at his home in Cambridge. He was 76 when he died.
His remains will be laid to rest between the graves of Sir Isaac Newton and Charles Darwin after a memorial service on Friday, 15 June at Westminster Abbey. At the same time, an observatory in Spain is planning to transmit the physicist's voice out into space directly at a black hole, 3,500 light years away.
Professor Hawking's voice, set to an original composition by Vangelis, famous for his "Chariots of Fire" piece among others has put together music that will accompany the professor's voice, notes a report by CNN. The recording is intended to send a message of peace and hope into the cosmos, said the Hawking family.
Sombre music with a message of hope
The music is about six and a half minutes long with a voice over in the middle, said Mark McCaughrean, senior adviser for science and exploration at the European Space Agency (ESA). He also said that the piece is a sombre one about the Earth as the origin of the human species and that it needs to be looked after.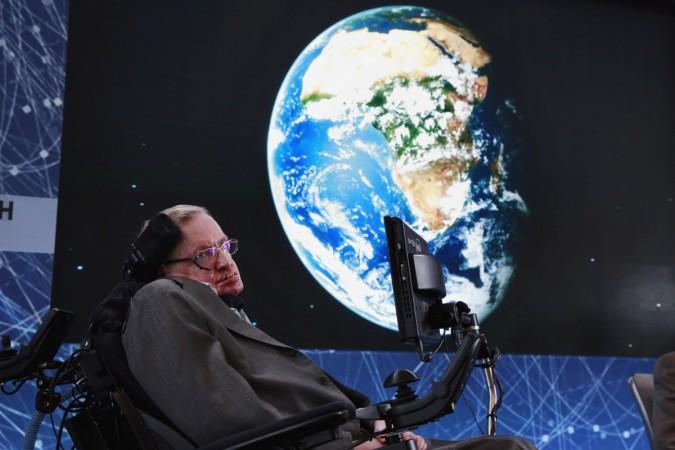 Target of this rousing musical composition and message from Hawking himself will be black hole 1A 0620-00 about 3,500 light years from Earth. It is the also the nearest black hole that is known to humans so far. The Cebreros antenna in Spain will be used for this.
The transmission is expected to take about 35 minutes. "It's a nice story overall, and we're very honored to have been asked to do this," McCaughrean said. "Hawking is a highly influential scientist and public figure. This is a lovely, beautiful, symbolic gesture."
The music will also be played to all those in attendance at the memorial service and each person will receive a CD with the track. The music and speech will also be made available to the public at a later date. It is not clear at this time when the rest of the world will get to hear it.
"We are so grateful to Westminster Abbey for offering us the privilege of a Service of Thanksgiving for the extraordinary life of our father and for giving him such a distinguished final resting place," Hawking's family said in a statement.