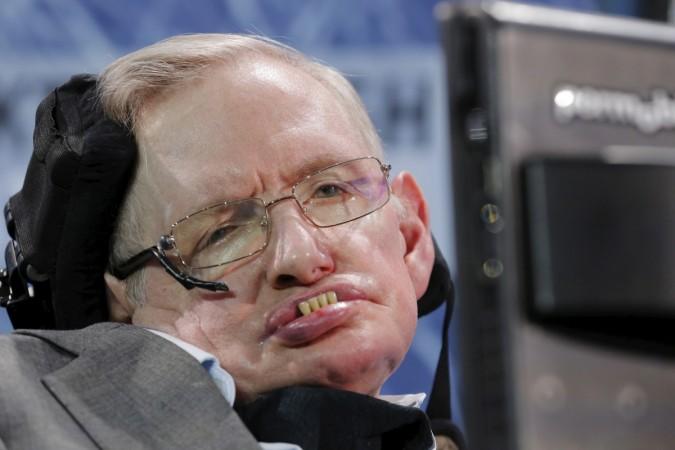 Renowned physicist Stephen Hawking's funeral is being held at Cambridge University and actor Eddie Redmayne will be one of the speakers at the service.
The private funeral service, which will be attended by 500 invited family members, friends, and colleagues, will be held at the university church Great St Mary's at 14:00 BST, BBC reported.
Hawking's eldest son Robert Hawking, former student Prof Fay Dowker, and Astronomer Royal Martin Rees will also give eulogies. The Telegraph is providing live coverage from outside the university.
Felicity Jones, model and actress Lily Cole, comedian Dara O Brian and playwright Alan Bennett are also expected to attend the service. Other notable personalities invited for the service include the founder of SpaceX, Elon Musk, and James Bond films producer Barbara Broccoli.
Redmayne portrayed Hawking's character in the 2014 film The Theory of Everything, while Jones played the role of his first wife Jane Wilde.

The funeral service is private with only invited guests attending it, but crowds have gathered outside the church to witness the procession. In June, his ashes will be interred in Westminster Abbey next to the grave of Sir Issac Newton.

According to the Telegraph, Professor Dowker, who will give the eulogy, is expected to say: "Stephen shared his work and his zest for the fundamental questions it addressed with wide audiences.
"He inspired people with the excitement and importance of pure scientific enquiry and was admired and revered for his devotion, as a scholar, to the pursuit of knowledge.

"This high regard was demonstrated wherever in the world he gave a public lecture: the auditorium was always packed, the atmosphere electric and the applause thunderous."

Hawking died March 14 at the age of 76. He married twice and is survived by two sons Robert and Timothy Hawking, and daughter Lucy Hawking.