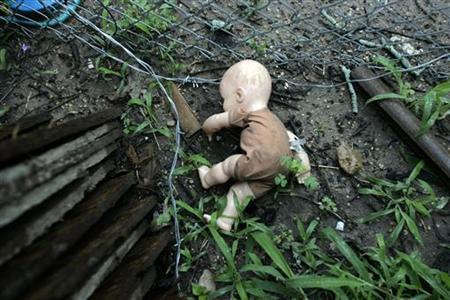 An Australian court has found a 54-year-old man guilty of sexually abusing his stepdaughter by luring the 10-year-old child into using a 'vibrator.'
The man from Canberra faced 14 charges ranging from sexual assault to acts of indecency. The court however found him guilty on three charges, including an act of indecency for buying the child a sex toy, Australia's ABC reported.
The man was arrested last month after the girl's mother caught him showing pornographic content to the girl on his computer, while the child sat on his lap. In his defense, the stepfather told the court that it was just an accident. The jury, however, disagreed with him.
The accused also denied the charges on the sex toy, saying he hadn't bought the vibrator for the child. The jury stuck to the charge as the child had testified against him.
In his closing argument, prosecutor Shane Drumgold told the jury that "this was a blatant and shameless conduct by the accused". Drumgold maintained that the stepfather had a sexual attraction for the girl.
During the trial, the court was also made to hear a secret recording that the child had made of a conversation where her 'dad' had a sexual discussion with her.
The sentencing is expected to happen next week.
According to a recent report published in The Australian, sexual abuse of children inside their homes has risen by one-third in the last three years.
The National Association for Prevention of Child Abuse and Neglect says figures released by the Australian Institute of Health and Welfare showed a 29% jump in child sexual abuse by a parent or guardian since 2011.
Victoria police deputy commissioner Graham Ashton told the daily that it was not just parents or guardians who are responsible for sexually abusing children. In most cases, children suffer sexual abuse at the hands of close family members or people known to them, Ashton said.