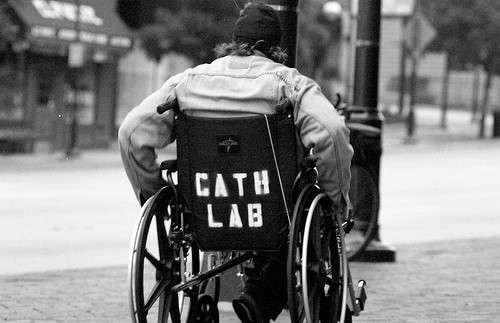 Scientists in China have devised a new technique to repair spinal cord injury.
The Chinese Academy of Sciences (CAS) revealed on Saturday that they have successfully tested their regenerative stem cell treatment on a paralysed man.
The patient, who was bedridden after his lower body got paralysed in an accident two months ago, underwent the surgery on Friday. During the four-hour long surgery, the doctors implanted mesenchymal stem cells and collagen complex (consisting collagen scaffold fibers or collagen tubes) along with a protein called collagen binding brain-derived neurotrophic factor (BDNF), Xinhua news agency reported.
The stem cells help tissue recovery, collagen complex restores connectivity and the protein aids the neurons to re-grow.
"Spinal nerves are like a cable. So we've designed collagenous fibers, like a bridge or a rail, that nerves can crawl along as they grow," Dai Jianwu, a research fellow at the institute told CCTV America. "Stem cells can produce regenerative tissue elements, so they improve the regeneration capacity of the wounded area."
The patient is said to be in good condition.
"We have a large family to raise. I hope he can feel his legs again as soon as possible. I'll be very happy if he can stand up one day, even if he can only walk one tenth the distance we do," the patient's wife, told CCTV America.
Another five patients are waiting for their chance and the scientists said they were planning to re-confirm effectiveness of the new therapy on more patients.
Two different techniques have shown promising results in repairing spinal cord injury in the past. In October, scientists and doctors from the UK and Poland conducted a ground-breaking surgery to restore the walking ability of a 38-year-old man, who was paralysed from the chest down after his spinal cord was sliced in half in a knife attack. Certain nerve cells from the nose called olfactory ensheathing cells (OECs) and a nerve bridge between the damaged spinal areas were used to regrow the severed spinal nerves.
Another study reported in Nature in December showed that a drug called intracellular sigma peptide (ISP) can help cure spinal cord injury and restore certain functions in patients.