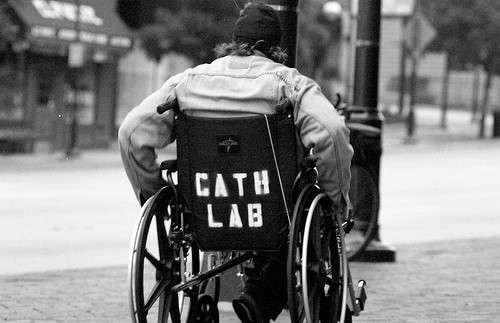 Scientists and doctors from the UK and Poland have created medical history by restoring the walking ability of a 38-year-old man, who had been bedridden for the past four years after his spinal cord got severed in a knife attack.
More importantly, the groundbreaking surgery has helped the Bulgarian man to become self-sufficient. The man named Darek Fidyka, who was paralysed from the chest down after his spinal cord was sliced in half by his partner's ex-husband in 2010, can now walk with a frame and drive a car without any outside help, The Telegraph reported.
Treating such cases have been literally impossible till date as the motor or sensory function in the spinal segments gets completely lost with a spinal cord injury (SCI), and also due to the absence of a treatment that can restore the severed spinal nerves across the injured area, the researchers said in a press release.
The current surgery was literally a practical version of a theory Prof Geoff Raisman from the University College London proved on rats many years ago.
Raisman was the first one to identify the regeneration ability of certain nerve cells in the nose about 30 years ago, BBC reported.
During the surgery, Dr Pawel Tabakow and his medical team in Poland constructed a nerve bridge between the damaged spinal areas and regrew the severed spinal nerves with the help of olfactory ensheathing cells (OECs), which are certain nerve cells from the nose.
The patient started showing improvement about four months after the surgery and by 19th month, he regained some sensation in the lower limbs.
Researchers expected that their findings will help people who are affected with spinal cord injury.
"I believe this is the first time that a patient has been able to regenerate severed long spinal nerve fibres across an injury and resume movement and feeling," Raisman told The Independent.
"I believe we have now opened the door to a treatment of spinal cord injury which will get patients out of wheelchairs. Our goal is to develop this first procedure to a point where it can be rolled out as a worldwide general approach."
The case study will be published in Cell Transplantation.