A steam-hauled passenger train will chug from Sabarmati to Ahmedabad on the 150th birth anniversary of Mahatma Gandhi on October 2
All the tickets issued by Indian Railways on that day will bear a watermark of Mahatma, along with a message, for a period of two years.
Besides, the entire fleet of rail coaches will bear a Swachh Bharat logo -- the spectacles worn by the Father of the Nation -- and specially designed stickers will be displayed on all trains commemorating the 150th birth anniversary.
"We have firmed up an action plan to observe the 150th birth anniversary of Mahatma Gandhi in a befitting manner from October 2, 2018, to October 2, 2020," a senior Railway Ministry official, involved with the plan, told IANS.
The Indian Railways has prepared a list of stations connected with Mahatma Gandhi which will be painted thematically, including quotes from the Mahatma, during the period of celebration.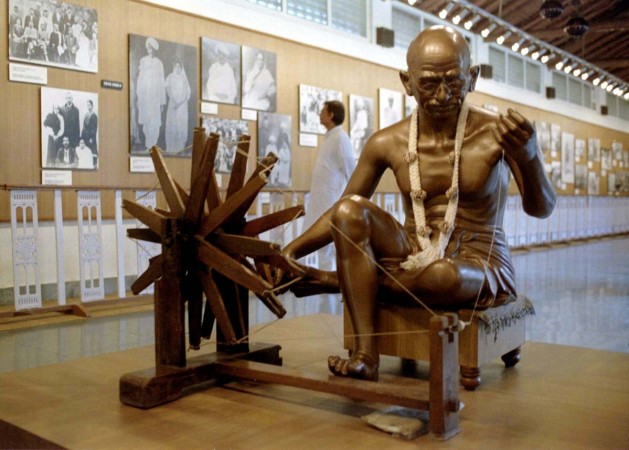 The stations include Rajkot, Bhavnagar, Santa Cruz, Central Mumbai, Jaipur, Bolpur, Varanasi, Delhi, Haridwar, Ahmedabad, Pune, Allahabad, Varanasi, and Chennai, among others. There will be digital museums at these stations during this period depicting the life of the Mahatma.
"There will be a commemorative run of a steam-hauled passenger train from Sabarmati to Ahmedabad on October 2, 2018, and again in 2019 and 2020 on Gandhi Jayanti day," the official said.
Special cleanliness drives are also being planned at the selected stations in coordination with charitable and religious organisations. The proposed stickers will be printed with a specially designed 150th-anniversary logo and they will be placed near the doors where seat numbers are displayed.
"There is also a plan to run a special train, to be called Swachhta Express, from Sabarmati to all stations connected with Gandhiji in collaboration with Culture Ministry," the official said.
All divisional headquarters stations and buildings and headquarters buildings of zonal railways will have murals of Gandhi during the two-year period of the celebrations.