The state government is all set to get pulses at discounted rates from the central government. The pulses will be made available for the mid-day meal scheme for school children through the public distribution system (PDS). In an unprecedented move, nutritional indicators for poor households are likely to improve as the government will clear the 3.5 million tonne of stock gathered in last year.
Interestingly, last year India signed a Memorandum of Understanding (MoU) with Mozambique where India will import around 150,000 metric tonnes (a unit of weight equal to 1,000 kilograms) of Mozambique grown pigeon pea (commonly known as tur/arhar). The move was strongly opposed by the Indian farmer unions as the country has reported a bumper pulse production in last few years with an increase in area under cultivation.
Pulses like tur, chana, moong, masoor and urad will be sold at a discounted price of ₹15 per kg over current wholesale prices. The cabinet stated that the move will be a one-time measure to clear the stock for about ₹5,237 crore and sale will last for one year only.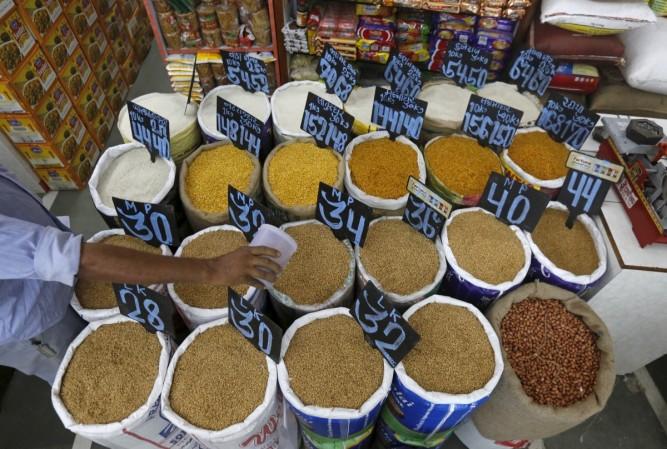 Following the record production of pulses in subsequent years, the government stepped in to buy pulses at minimum support prices from peasants as farm gate prices fell sharply. The step was taken to protect the farmers' interest against the low prices.
Ravi Shankar Prasad, minister of law and justice and electronics and information technology hailed the decision of the government and said, "This is a pro-poor decision. We intend to give nutritional strength to the poor people. Pulses are generally out of reach of the poor because of high prices. Since pulses have high protein content in them, they will help in improving the health status of the poor."
According to the National Family Health Survey (NFHS-4) 2015-16, one-third children in India are malnourished, underweight (35.7%), or stunted (38.4%), and 21% of children under five years. Moreover, protein-energy malnutrition (PEM) continues to be a major public health problem in India.
Pulses are an important source of protein which provides iron, zinc, folate, and magnesium and fibre. The inclusion of pulses in the diet not only prevents major diseases such as cancer, diabetes and heart ailments but also helps to eradicate malnourishment and protein energy malnutrition.