As the franchise fans are eagerly waiting for the first full-length trailer of Star Wars: Episode VIII – The Last Jedi, descriptions of a new footage has been leaked online. It hints at several crucial plot twists related to Luke Skywalker and Rey in the movie.
The video, which is speculated to be a sizzle reel, could be released during the Disney's D23 Expo. The event will be held in the second week of July at the Anaheim Convention Center in Anaheim, California.
Apart from featuring few scenes from the first teaser, the footage will apparently include many new shots of the Jedi Master and the Jakku scavenger. The franchise fans may also get their first glimpse of the rumoured sea monster in Ahch-To.
Also read: Why is Ron Howard an apt choice for a nearly-finished Star Wars' Han Solo spin-off?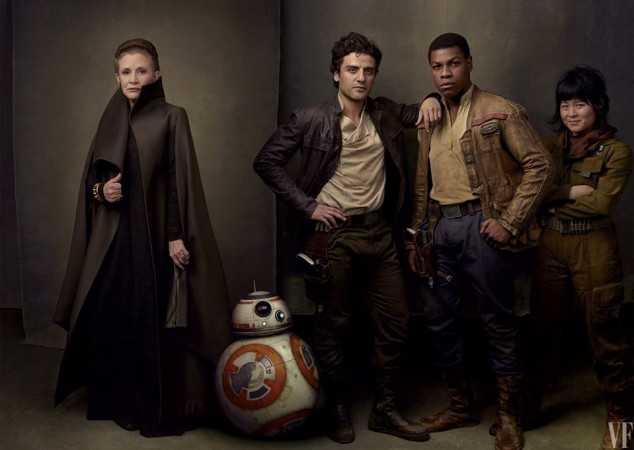 "A behind-the scene shot of Luke Skywalker and Rey besides one of the cloakings, which appears to be the largest one, will be featured in the sizzle reel. A back shot of Rey entering a dark cave with water up to her curves will also be included in the footage," stated Youtuber Mike Zeroh.
The Star Wars theorist also claimed that the franchise fans will get to see a closer look of the headless creature, which was leaked during the production process. According to him, the video will even feature a quick glimpse of Rey in her new costume by the water.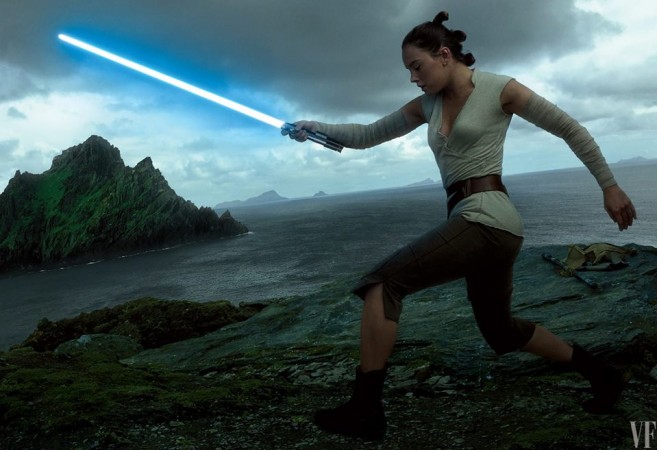 "The crew settling John Boyega into the bunker suit and crew member dressing the outfit of Vice Admiral Amilyn Holdo will also be added in the video, which will feature General Leia Organa giving order in some form of a control room," stated Zeroh in his Youtube video.
The theorist even shared some of the leaked scene descriptions of The Last Jedi trailer. "There will be an extended shot of the Vanity Fair exclusive of Luke Skywalker walking where Rey was at the end of The Force Awakens. Short glimpses of the Battle of Ahch-To, with more TIE fighters blowing up as we saw in the first trailer," he said.
"This trailer will have many extended shots from the previous trailer including when Rey is gasping for air. We get a close up exterior shot of the [Force] tree, titling upward. Obi-Wan's voice is heard, although it's fainter than how it was the first trailer and is difficult to make out," Zeroh added.