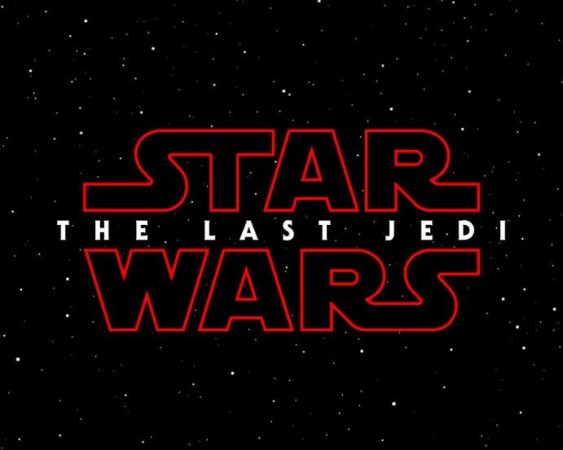 Star Wars: Episode VIII - The Last Jedi has been in the news for a while due to leaked details, plot rumours, cast speculations, behind-the-scene videos and on locations photos. Many of them focus on Supreme Leader Snoke, Kylo Ren, Luke Skywalker, General Leia Organa, Rey, Finn and Captain Phasma.
Also Read: Star Wars VIII: Frank Oz spills the beans on Yoda's return in The Last Jedi
The latest information that the rumour mill has to offer on the upcoming science fiction film is related to the First Order and the New Republic. It hints at an epic space battle between the two powers, which could address the death of cast member Carrie Fisher.
The followers of Star Wars film series have always been curious to know how Lucasfilm and Disney will address the legendary actress' demise mainly because she was portraying one of the most important characters in the story, General Leia Organa.
The leaked details on The Last Jedi tease about a secret mission of Supreme Leader Snoke and Kylo Ren that would eventually end up by featuring the death of Carrie Fisher's character.
It has already been indicated that Star Wars: Episode VIII will feature a gigantic triangle-shaped wedge with features similar to the classic Super Star Destroyers and speculations suggest that it could be the secret base of the First Order. So this could be the place where Supreme Leader Snoke and Kylo Ren plan a space battle against the New Republic.
Recently, an on-location photo of The Last Jedi filming in Iceland was doing the rounds on the internet and it matches the description of the secret base of Andy Serkis' characters, which is indicated as a red planet with a snowy base.
Star Wars theorist Mike Zeroh claims that the new wedge could be the planet where Supreme Leader Snoke resides. However, he revealed that it is not clear whether it will be another location for the First Order after the destruction of Starkiller Base in The Force Awakens or the home planet of Snoke.
Star Wars: Episode VIII - The Last Jedi is slated to release on December 15.