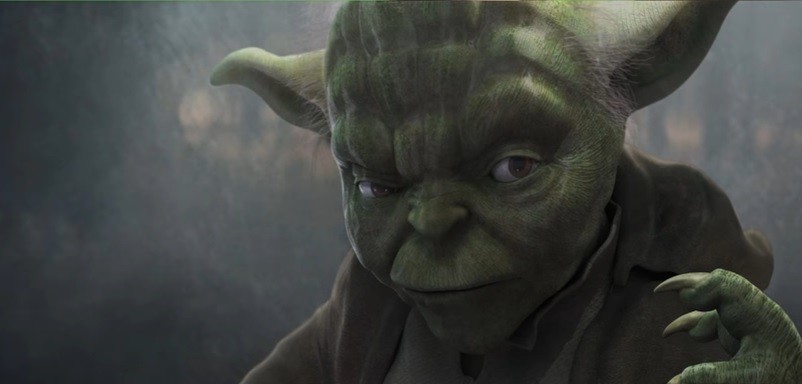 The hardcore fans of Star Wars consider Episode VIII: The Last Jedi as more than a sequel to The Force Awakens as they believe the movie will feature some of their favourite characters, such as Yoda. Recently, Frank Oz doubled their expectations during an interview to an entertainment magazine.
Also Read: Star Wars VIII The Last Jedi first look of Luke Skywalker and Rey
Several speculations were doing the rounds on internet about the return of legendary Jedi Master of late and spoilers suggested that he could be The McGuffin of upcoming science fiction film. The 72-year-old actor was prepared to field a question with regard to the ongoing rumours.
Without giving any details about the iconic character or the plot of Rian Johnson's upcoming movie, Oz's dropped a hint about his role.
"I feel like I'm a prisoner at war here, and I can only give you my name, rank and serial number. To be true to the people who asked me, and they are kind of my family, I have to say I've been asked not to talk about it. I love Yoda. I would be happy to talk to you about it at the time they let me," the actor said in an interview with Variety.
There's surely a reason why Disney and Lucasfilm have decided to tightly guard the details of the upcoming movie. The whole situation has further strengthened speculations that Yoda will feature in Star Wars: Episode VIII.
Star Wars theorist Mike Zeroh claims that the first teaser trailer of The Last Jedi, which will be released on April 14, will feature a scene between Rey and Yoda. According to him, the legendary Jedi master will serve one of the protagonist in the movie and it could be Luke Skywalker or Rey.
Meanwhile, the Youtuber also spoke about Captain Phasma's new weapon and the Green Lightsaber of Mark Hamill's character. He stated that Skywalker could have kept the weapon in his exile on Ahch-To.
"If they really wanted to throw in Mara Jade, as a character by keeping her legacy alive – who used to be Luke Skywalker's wife years ago, it would be very interesting if her grave was somewhere on Ahch-To. It would be somewhat symbolic of him guarding her all the time," Zeroh added.
He went on to say that The Last Jedi could feature an epic showdown between Captain Phasma and Finn. Quoting fansite, Making Star Wars, he claimed that an industry insider said: "You are going to love Captain Phasma's spear in The Last Jedi. She looks killer."