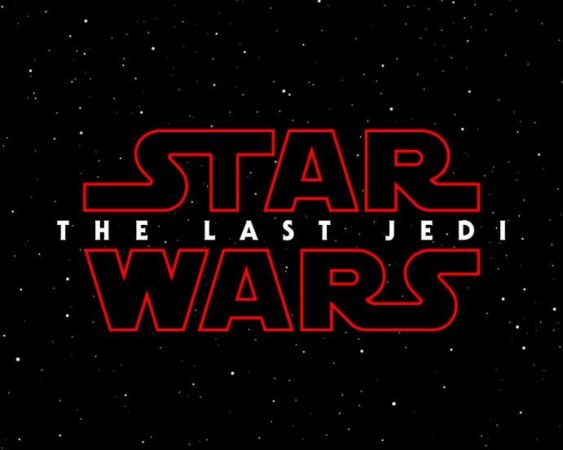 The first teaser trailer of Star Wars: Episode VIII - The Last Jedi will be released in less than a month's time and the new LEAKED details about it have increased the excitement levels of viewers, mainly because they hint at the death of a character.
Also Read: Star Wars: Episode VIII - The Last Jedi LEAKED details on first trailer tease Yoda's return
The title of the movie itself teases the demise of a character. In a reply to a fan's tweet, director Rian Johnson also confirmed that it means the final Jedi. Who could it be from the iconic characters of the science fiction film series, which includes General Leia Organa and Luke Skywalker?
While speculations suggest that The Last Jedi in Star Wars: Episode VIII could either be Rey or Mark Hamill's character, rumours are also rife that it could be the Grand Master of the Jedi Order, Yoda.
Buzz has already been built about Yoda's appearance in the upcoming film as a force ghost, who could guide Rey in her mission. It is also clear that the movie will address cast member Carrie Fisher's death in some way or the other.
So when an industry insider informed fansite Star Wars News Net that there could be a funeral scene in the first teaser trailer of Episode VIII: The Last Jedi, was he referring to General Leia Organa's death? Well, the description does not say so.
"There will be a shot of a large city of some sorts. Also there will be what looks to be an important procession and a feast," read the leaked details. Explaining further, the source stated that a footage from an unfinished teaser featured a funeral scene and an important dinner at an old exotic city.
Star Wars News Net claims that the big city mentioned in the description of Star Wars: Episode VIII - The Last Jedi first teaser trailer could be Han Solo's home planet, Corellia. According to the portal, the scene features extras dressed in black and some of the guards wearing a helmet with the words CBPD on it.
"It would really make sense Solo to be buried on his home planet. Not to mention that this will be a good opportunity for The Last Jedi to introduce us to Corellia, since it will be most likely used in the Han Solo spin-off as well," stated the website.
Fans of the science fiction film series will have to wait for the release of Star Wars: Episode VIII - The Last Jedi first teaser trailer during the Star Wars Celebration in Orlando on April 14.