Star Wars: Episode VIII — The Last Jedi The Last Jedi seems to have been hit with another major plot leak, as the franchise fans have already started speculating about the last scene and the final battle between Kylo Ren and Rey.
The new details that the Internet rumour mills has to offer about the upcoming science-fiction film is related to a scene from the first teaser trailer that features Adam Driver and Daisy Ridley's characters. It also hints at a showdown between the two.
The said scene begins with a shot of the Force-sensitive scavenger charging towards somebody with the Luke Skywalker lightsaber while the next scene shows Supreme Leader Snoke's loyal servant taunting someone.
Also Read: 5 big revelations about Star Wars: Episode VIII - The Last Jedi
A similar scene was apparently shot during the filming process of The Last Jedi in Ireland, according to Star Wars theorist Mike Zeroh. He claimed that the scene explains Kylo Ren's agenda in the upcoming movie.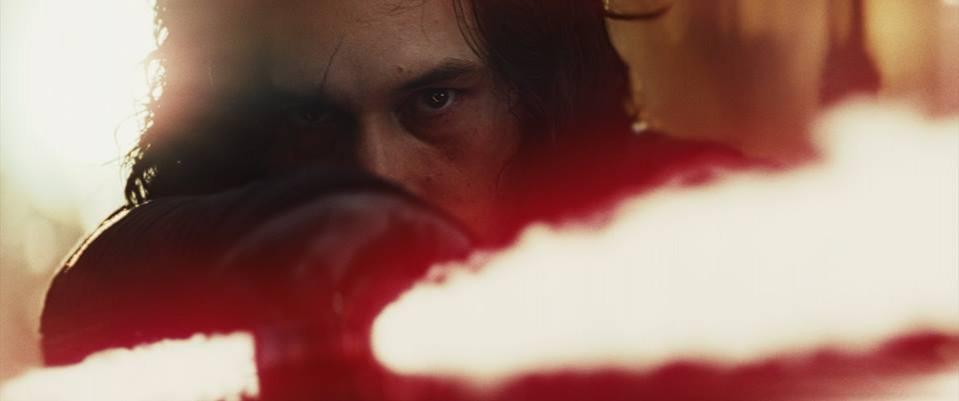 Referring to a scene from Star Wars: Episode VII, the You Tuber stated that Supreme Leader Snoke will urge Adam Driver's character to kidnap the Jakku scavenger in the upcoming film. So the antagonist will try to prove himself to the master by attacking Daisy Ridley's character.
"In this film, he will have an upper hand when he battles Rey and she could eventually lose with a massive injury on her hand or a mental injury and take her to Snoke. I'm very confident that the very ending of The Last Jedi could be Ren kidnapping Rey, leaving the planet Arc 2 as Luke Skywalker witnesses this," Zeroh said.
However, Star Wars: Episode VIII director Rian Johnson teased that some of the scene from the first teaser trailer might not be in the movie. When one of the franchise fans asked him if all the scene from the official footage will be included in the film, he replied: "I'm not sure yet; we're still editing the movie."