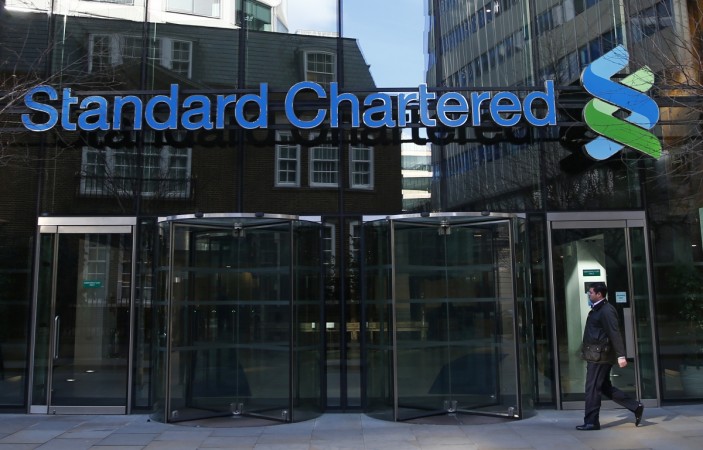 Standard Chartered Bank (StanChart) has reported a massive loss of Rs 6,729 crore ($981 million) for the calendar year 2015, hit by increasing bad loans and declining growth in loans and deposits.
The losses have weighed on the lenders' overall yearly results, which touched their lowest level in 26 years. StanChart had posted a profit of Rs 3,848 crore ($561 million) in 2014.
The bank's losses were mainly led by a sharp increase in provisions made to cover credit risks. Its provisions rose to Rs 9,198 crore ($1341 million) last year from Rs 1,173 crore ($171 million) a year ago.
StanChart, the largest foreign bank in India in terms of branches, has also given a grim outlook for its earnings in 2016.
"Given current market conditions and the early stage of implementation of our strategy, we expect the financial performance of the group to remain subdued during 2016. We will continue to take the necessary and sometimes painful actions to reposition the group for returns and disciplined growth," said Bill Winters, group chief executive, Standard Chartered, said in the annual report.
Overall, the London-based lender has posted a pre-tax loss of Rs 10,288 crore ($1.5 billion) in 2015 from its global operations. In 2014, it posted a profit of Rs 28,808 ($4.2 billion).
"Corporate and commercial clients' loan impairment increased significantly to Rs 21,949 crore ($3.2 billion). We have reviewed the portfolio through 2015 and have increased provisioning, largely to reflect lower commodity prices as well as further deterioration in India," the bank said in its annual report.
The bank's gross bad loans rose to Rs 87,500 crore ($12,759 million) in 2015, compared to Rs 51,400 crore ($7,492 million) a year earlier.
"The group has actively managed the India portfolio in 2015 by reducing exposure to vulnerable accounts. The net exposures have reduced from Rs 2,88,000 crore ($42 billion) in 2012 to Rs 2,05,800 crore ($30 billion) in December 2015," the bank said.
[1 lakh = 100,000 | 1 crore = 10 million | 100 crore = 1 billion]