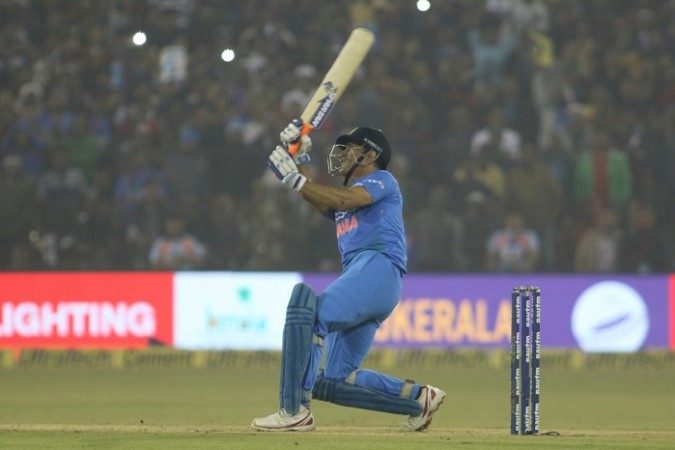 Rohit Sharma has praised MS Dhoni for playing an important part in his international cricket and revealed how the former skipper is jovial in the dressing room.
Speaking to well known anchor Gaurav Kapur on his show "Breakfast With Champions", Rohit hailed Dhoni for handling the pressures of captaincy and winning three ICC trophies (World T20 2007, World Cup 2011 and Champions Trophy 2013).
Dhoni is the only captain in history to have won all three ICC trophies. He remains to be an important member of the limited-overs team, captained by Virat Kohli.
When asked about Dhoni, Rohit said, "He is a very calm person. His actions too reflect calmness. I am also a similar type of person. That is why I relate a lot to him. He has been a stalwart of Indian cricket. What he has done as captain, winning all three ICC tournaments. There is lot of pressure in those tournaments. It is tough."
The Mumbai batsman, who yesterday (December 22) hit the joint-fastest T20I hundred (off 35 balls), against Sri Lanka in Indore, revealed that Dhoni was a fun person and played pranks on his team-mates. But according to Rohit, Harbhajan Singh was the best in the team when it came to pranks.
"He has played pranks on players. He makes lot of fun in the dressing room. Number one in pranks is Bhajju pa (Harbhajan Singh). Nobody can take his place. It is not only me if you ask any player in the team he will say the same (about Harbhajan)," he said.
Rohit is now the stand-in skipper of the Indian team. He has taken the side to both ODI and T20I series wins against Sri Lanka. The T20I rubber ends tomorrow (December 23) with the third contest in Mumbai.