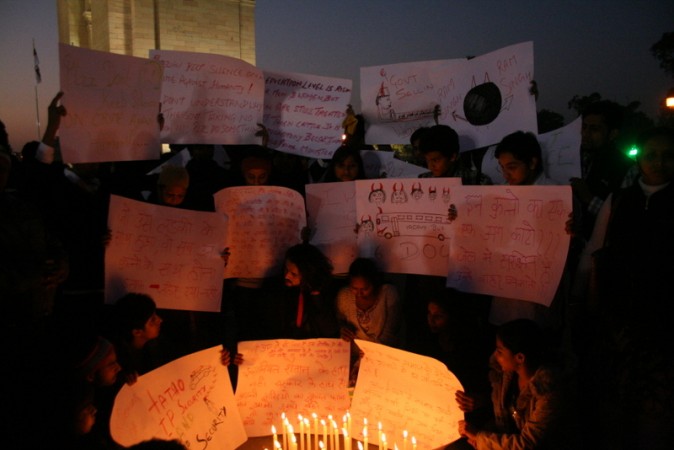 A PhD student at Delhi's prestigious St Stephen's College has accused a professor of sexually molesting her, stalking her, and intimidating her with threats of 'pouring acid on her' over several months of harassment.
The student has also alleged that the St Stephen's college principal tried to stop her from taking the matter to the police in a bid to shield the professor, while warning her that her complaint would lead to a delay in completing her PhD, as per reports.
The woman filed an FIR on Friday against the accused Satish Kumar, a chemistry professor, in which she has alleged that he molested her in October 2013, according to Hindustan Times.
The woman has alleged that for months before the molestation, the professor had harassed her by stalking her, making physical contact and even threatening to "pour sulphuric acid on her if she didn't wear a yellow sari to college", according to the HT report. He had even refused to give her the monthly stipend, she alleged.
The student's parents approached St Stephen's college principal Valson Thampu to take action against the professor in December last year, but the latter discouraged them from going to the police and instead asked the woman to approach the Delhi University's grievance redressal cell.
However, seeing no developments in the cell's proceedings on the complaint, the student then approached the police on Friday.
"The victim in her complaint has alleged that the professor harassed her while she was working with him in college. She also said that the college Principal tried to stop her from going to the police and instead forced her to end the matter in the college itself in order to not cause any delay or problems in completion of her PhD," a senior police officer said, according to The Hindu.
"An FIR has been registered against the accused professor Satish Kumar under section 354 (assault or criminal force to woman with intent to outrage her modesty) and other relevant sections of the IPC against the accused in connection with the complaint," he added.
Thampu, however, has denied any knowledge of the complaint.
"I am unaware of the matter and have no involvement in it," he told HT.