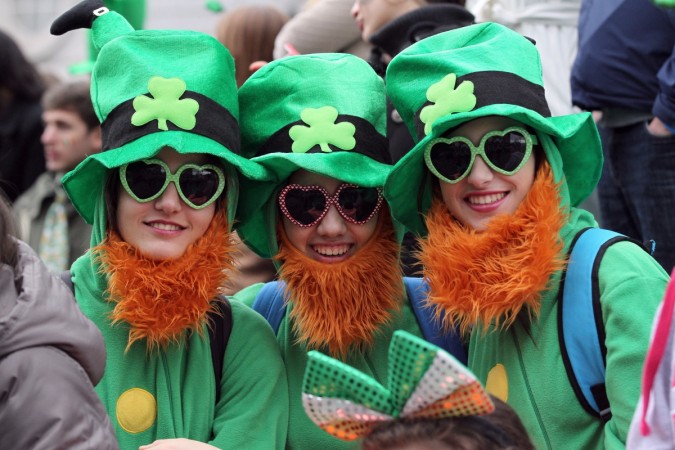 St Patrick's Day is basically an Irish celebration, but people around the world gather every year to celebrate it.
To celebrate Irish heritage, revelers dress in green, eat traditional Irish food, and drink alcohol in honor of the patron saint of Ireland. Many parades are also held across the world on the occasion.
When is it?
St Patrick's Day or Saint Patrick's Day 2018 will be celebrated Saturday, March 17, worldwide. It takes place on March 17 every year.
Why do people celebrate St Patrick's Day?
St Patrick's Day is celebrated worldwide in honor of patron saint of Ireland. The celebration is also known as the Feast of Saint Patrick. Saint Patrick Day has been an official holiday in Ireland since 1903.
The day is actually celebrated to mark the death of Saint Patrick. The religious holiday is observed by the Catholic church, the Anglican Communion, the Eastern Orthodox Church, and the Lutheran Church, and is marked by the consumption of alcohol and feasts.
Although it is not an official holiday in the United States, people everywhere celebrate the day with colorful parades.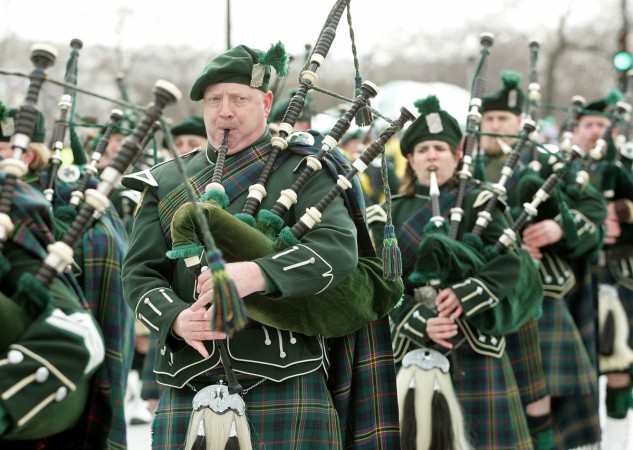 Who is the patron saint of Ireland?
Saint Patrick, the patron saint of Ireland, was a fifth-century Romeo-British Christian missionary and bishop in Ireland, who was also well known as the "Apostle of Ireland."
According to the Confessio of Patrick, which is believed to be written by the Saint himself, he was abducted by Irish pirates when he was 16 years old. He was taken to Great Britain where he served as a slave for six years before he ran away and went back to the family.
But he returned to Ireland and was revered as the patron saint of Ireland after he served as a bishop.
The date of his death is uncertain, with some historians thinking St Patrick died circa 460 AD, while others say it was more around 493 AD.
What happens on the day?
St Patrick's Day celebrations mean colorful parades, carnivals, feasts, and festivals. People dress in green-colored clothes because green is associated with the Catholics of Ireland. People also wear shamrocks to follow certain traditions.
People also consume beer or Irish whiskey that have been dyed green.
The largest St Patrick's Day parade in the world is held in Dublin, followed by New York and Great Britain. The parade in Montreal, Canada, also attracts millions of people across the globe. Other large parades can be seen in Asia and in the Caribbean.