The sport of cricket has witnessed different formats in the last few years after the huge success of T20 cricket. It was only recently that former and current players participated in the T20 league in Sharjah, and now cricketers of the recent past will participate in the inaugural St Moritz Ice Cricket on February 8-9 in Switzerland.
Switzerland is popularly known as a holiday destination, and one has not heard much about cricket from that part of the world.
The two-day event there is going to be played on matting pitches under trying conditions as the temperatures will be well below freezing point. It could be somewhere around minus 15-20 degree Celsius.
One of the players who have agreed to play in the two-day event is former South Africa captain Graeme Smith. He is not aware of what to expect and hopes the event is successful.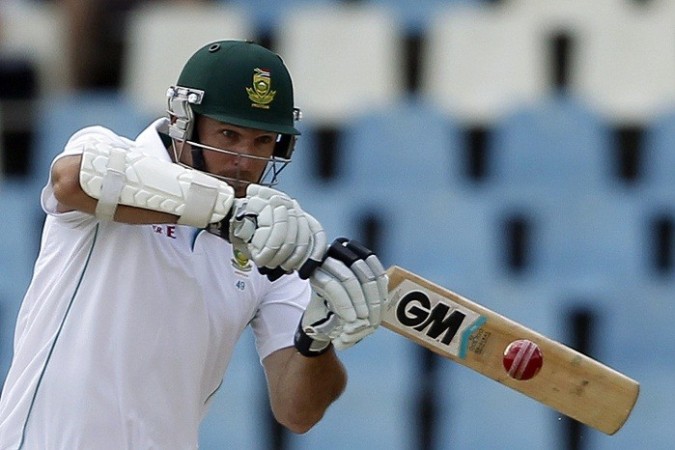 "I don't know what to expect but I am really excited to play in a beautiful part of the world. I hope the event is a huge success," Press Trust of India quoted Smith as saying.
Former players, and that too established cricketers, from all around the globe have agreed to play in Switzerland. Some of the cricketers, besides Smith, are Virender Sehwag, Shoaib Akhtar and Michael Hussey.
With such big names of the sport coming together in Switzerland, Smith wants to put up a good show in the country.
"There are lot of brilliant cricketers involved. I have played against all these guys in international cricket. It will be nice to spend some quality time with them and put up a good show with the cricket," he said.
Here are the list of cricketers who have reportedly agreed so far to feature in St Moritz Ice Cricket 2018
India: Virender Sehwag and Mohammad Kaif.

South Africa: Grame Smith and Jacques Kallis

Pakistan: Shahid Afridi, Shoaib Akhtar and Abdul Razzaq.

Sri Lanka: Mahela Jayawardene, Lasith Malinga,

Australia: Michael Hussey

New Zealand: Daniel Vettori, Nathan Mcullum and Grant Elliot,

England: Monty Panesar and Owais Shah

West Indies: Dwayne Bravo