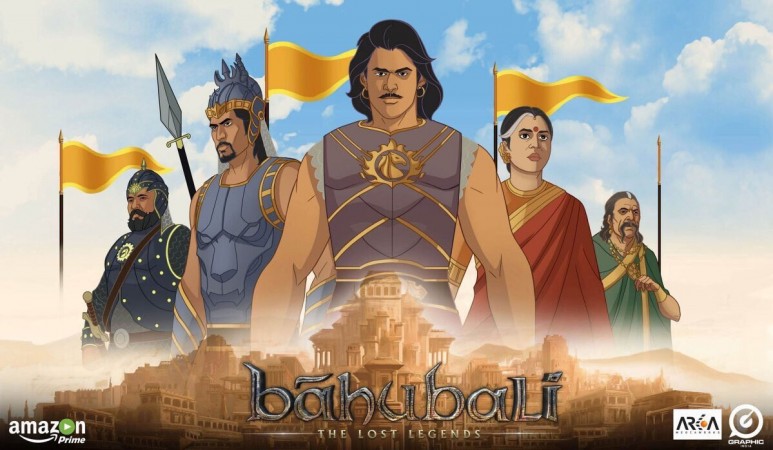 Director SS Rajamouli says the Baahubali team is working on the Virtual Reality (VR) space with the sequel and this experience will help the viewers interact with Baahubali world like never before.
SS Rajamouli took to his Twitter handle on October 2 to share his Virtual experience with Baahubali 2. In a series of tweets, the director says that his team has joined hands with AMD Radeon to create this experience. He tweeted: "I am very excited about the work we are doing in Virtual Reality Space with @Baahubalimovie!"
The Baahubali helmer wrote: "We are currently working on 2 VR experiences. 1st a Virtual Experience of being on Baahubali sets! This is being captured on high-end VR camera built by @AMDRadeon -releasing on Oct 22nd. 2nd is 3D photorealistic VR experience built in a game engine & set in the climax of BB2 and will release before the release of BB2 film."
The director posted: "It's a pioneering effort in VR with full CG environment, MOCAP, CG doubles n more. You can interact with Baahubali World like never before. We are working on ways to make these experiences easily n widely available so all of you can enjoy these in the best way possible. We are building new workflows, working with some of the best partners and teams in VR. More details on this soon."
The makers have planned to release the teaser of its animated series, first look of comic books in October. The first VR Experience will be released on October 22. A post on the official Twitter handle of Baahubali read: "Virtual reality is an innovative, immersive experience. We are bringing you a Baahubali VR experience of the highest quality. The first Baahubali VR Experience will be released on the 22nd of October!!"