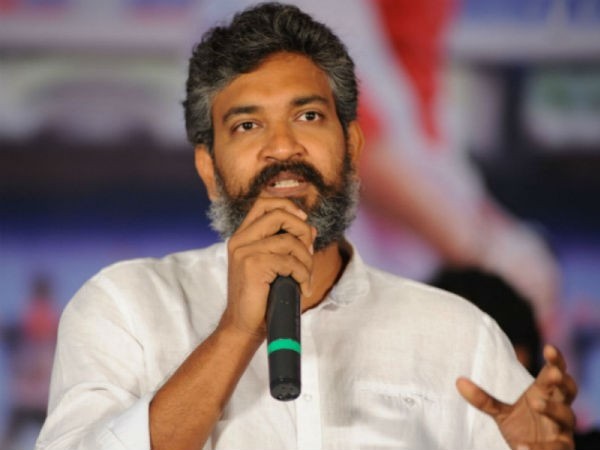 Ace director SS Rajamouli has finally opened up on the million-dollar question of why Kattappa killed Baahubali, which has been creating a lot of buzz on social media ever since the release of "Baahubali: The Beginning".
In a recent interview, film critic Rajeev Masand asked SS Rajamouli to spill some secrets on the plot of "Baahubali: The Beginning". In reply, the director laughed and said: "Obviously, the answer to the most-asked question will be there in the sequel." Then the Bollywood critic quizzed him on why Kattappa killed Baahubali.
"What I can say is it is not a single-line answer. There is huge build-up for the reason of Kattappa killing Baahubali. It is not like one day he decided to kill him. The reason forms the entire story of "Baahubali: The Conclusion". All I can say it is not a one-line answer," said Rajamouli.
The director has already announced the third instalment in the "Baahubali" series. Recently, his father KV Vijayendra Prasad, who has written the story for the series, revealed that actors Prabhas (Baahubali) and Satyaraj (Kattappa) would not be part of "Baahubali 3".
"We don't want to drag the story just because the audience liked and loved the characters of Baahubali and Kattappa. We don't need to do it because there is more story there to look forward to. The lovers of Baahubali yearn more for its story. Of course, they like different characters," said SS Rajamouli.
"I think they are fans of franchise itself. They will be happy when the story continues and we offer them more stories and let them experience and explore more of the Baahubali world," the director added.
SS Rajamouli also revealed his team has recently completed 50% of the shooting of "Baahubali: The Beginning", including the 40% filming done previously. They have decided to release the Baahubali sequel by the end of the year if everything goes as per plan. If not, it will hit the screens in early 2017. Click the following video to watch the interview.