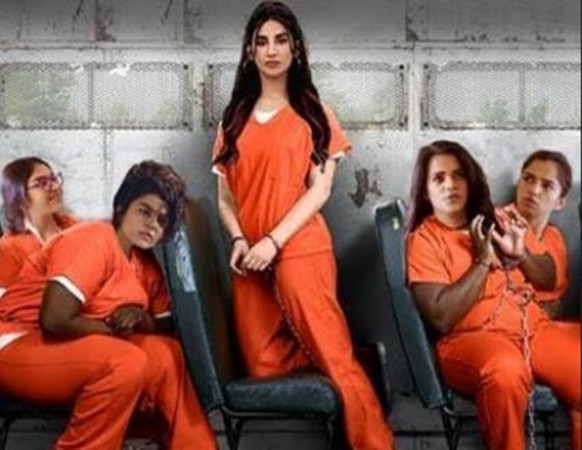 Actress Srishti Srivastava, who is excited about Girliyapa's Girls Hostel episode 3, says that we should make the world safe for a girl and respect their choices in all aspects.
Girliyapa's Girls Hostel deals with the lives of four dynamic young women who are bound by an unlikely friendship. They decide to lock horns with the system to get rid of the sexist curfew, which is only imposed on the girls' hostel. They stand up for what they believe in and fight for the rights of stepping out of the campus round the clock, like their male counterparts, an important step in bringing an end to gender discrimination.
Ahsaas Channa, Simran Natekar, Srishti Srivastava and Parul Gulati have played the roles of the four girls in Girliyapa's Girls Hostel the third episode of which will release on TVF's channel on Saturday, January 5.
Talking about the discrimination against the female community, Srishti Srivastava said, "Restrictions imposed on women in the society today, in the garb of rules has been an issue of debate for eons. Women and young girls have been fighting for their rights in every step whether it be at home or in their hostels."
Srishti Srivastava added, "Right from 'Don't wear short skirts' to 'don't go out in dark'; girls are subject to many of these, while boys casually move past it without even realizing such restrictions exists. Why can't girls go out after 8.30pm? If the world is not safe then make it safe, stop keeping girls and women like prisoners in jail."
Girls Hostel is four-part weekly web series and its first episode was released on the internet on December 7. This series is a collaboration between P&G's female hygiene brand Whisper and Girliyappa in order to promote the ongoing campaign, "#MeriLifeMereRules". The campaign aims at encouraging girls to stand up for what they believe in and to live life by their own rules.