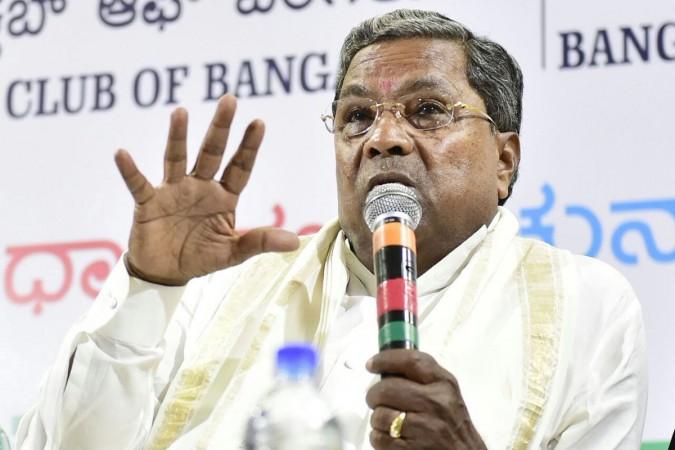 Karnataka assembly elections 2018 are just two days away and the Badami is going to witness an intense battle as both the national parties (Congress and BJP) fielded high profile candidates.
Chief Minister Siddaramaiah and BJP's Sriramulu will lock horns on May 12. The Congress leader evoked the Kannada pride after filing the nominations. He wrote, "Badami (or ancient Vatapi) was the seat of power of the Chalukyas. Let us revive the memories of the glorious Kannada dynasty [sic]," Siddaramaiah tweeted after filing the nominations amid fanfare.
On the other hand, the BJP considered all the ifs and buts before choosing Sriramulu in place of other candidates. Apart from the caste equations, Sriramulu banks on the do-gooder image he has in the region.
Where do they stand?
The initial trends indicated that it would be a cakewalk for Siddaramiah, considering the caste equations. But the pendulum has slowly shifted towards Sriramalu, who is leaving no stone unturned to reach out to the voters.
Siddaramiah has assigned Satish Jarkiholi to oversee the campaign as the Chief Minister is busy campaigning in Chamundeshwari, whereas Sriramulu more active and taking part in door-to-door campaigns. A win against the Congress leader will catapult his relevance in the party and if the BJP manages to cross magical 113 number, he will be rewarded with a ministry.
Political pundits, who have travelled extensively to understand the voters' mood, say the development rhetoric has taken a backseat and caste matrix has become the deciding factor.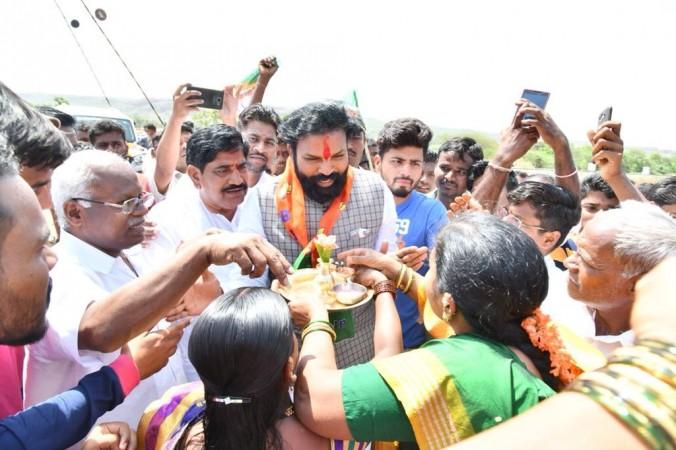 Among the 2.14 lakh voters, 46,000 voters are estimated to be Kurubas, while dominant Lingayat community voters are about 55,000. Valmikis (38,000), Madigas (20,000) and Muslims (20,000) are other communities who are of a considerable number.
Siddaramiah has his social welfare schemes to his advantage. Going by the caste equations, he is predicted to be having the backing of Kurubas and Muslims. Whereas Sriramulu has a good image in the region.
His work during his tenure in the previous BJP government has earned him a lot of followers. Further, he is the tall leader from the Valmiki community.
Political observers are of the opinion that the votes of the Lingayat community are crucial in deciding the winner this time. How the Lingayat's see the Siddaramiah's decision to grant separate religion status for the them will be reflected in polling results.
Traditionally, the Lingayat community voted for the BJP and if the votes do not split this time, Sriramulu, with the backing of upper castes, Valmiki community and youth votes, thanks to Modi wave, has a strong chance of emerging victorious.
In the previous assembly elections, the combined votes of BJP and Yeddurappa's KJP stood at 72,000+ votes whereas the winning Congress garnered 52,000 votes.