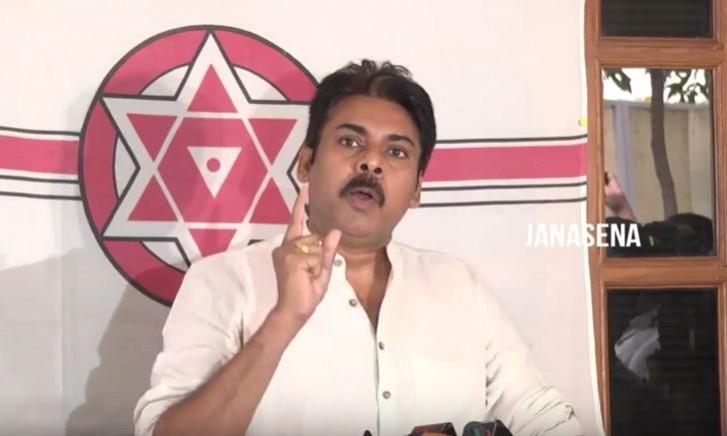 Offering condolences to the family of Srinivas Kuchibhotla who was shot dead in Kanasas in the United States in February, Power Star Pawan kalyan has urged both the Indian and American governments to ensure safety for each other's citizens.
Kuchibhotla was a 32-year old Indian engineer who hailed from Hyderabad and was working in a technological firm in the US. He was killed in a bar in Olathe, Kansas, in an act of racism. His body was brought to his hometown on Monday (February 27) night while the funeral took place on Tuesday (Feb 28).
Kalyan took to his Twitter handle on Tuesday to express condolences to the deceased engineer's family. In a series of tweets, the chief of the Jana Sena Party said the world is a global village today and the governments of every country are responsible for the safety of their residents. He also said the the corporate companies also have the responsibility to ensure security of their employees.
The actor-turned-politician tweeted: "The world is nothing but a Global village today. Professionals from all over the world are sourced to meet the need of ever growing business and enterprise. The United States of America is the finest example of a nation which has been thriving from the collective talent of people from all over the world.
"Just as it is the responsibility of governments all over the world, including India, to ensure the safety and well being of all its residents it is also the responsibility of the corporate companies to provide protection and safety to its employees.
"It is unfortunate that Srinivas Kuchibotla had to become a victim of hate. My deep condolences to his family. I urge the Indian Government, to ensure safety to all those who come to India from all over the world and to also rise our concerns for the people of Indian Origin in the United States of America, and hope for peace of and harmony for all."