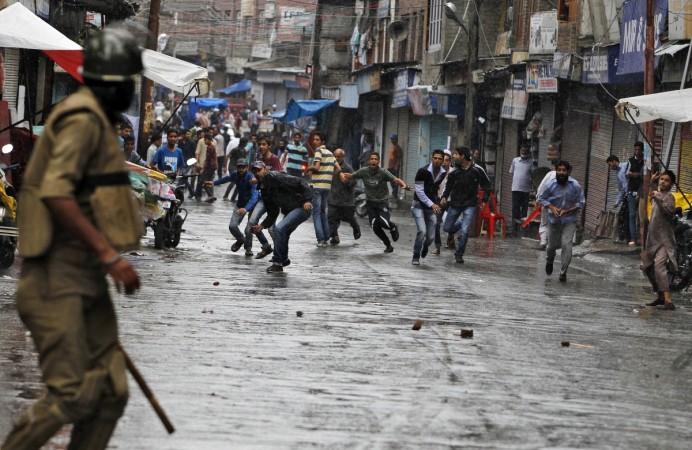 The Jammu & Kashmir police resorted to lathicharge and tear gas shelling after a protest by separatists against the move to create separate townships for Kashmir Pandits turned violent in Srinagar's Lal Chowk area.
The protest was called by Jammu Kashmir Liberation Front (JKLF) leader Yasin Malik without the permission of district administration. He was later arrested.
Malik had said that they have no objections in Pandits' return to the Valley but opposed separate settlements for the Pandits.
"The land belongs to them. But if you want that they should not live together, then you are creating walls of hatred. In Palestine, the Jews and Muslims are killing each other. We want them to live the way the other Kashmiri Pandit brothers and sisters are living," India Today quoted Malik as saying on Friday.
Union Home Minister Rajnath Singh has asked Chief Minister Mufti Mohammad Sayeed to identify land to establish "composite townships" for Kashmiri Pandits who were displaced in 1989 due to insurgency.
"In the garb of the return of Kashmiri Pandits, a State within a State is being created. It is a ploy to make Kashmir the next Palestine and rob people of their land," NDTV quoted separatist Hurriyat Conference chairman Syed Ali Shah Geelani as saying.
Sayeed has however, denied talks on separate settlement for the Pandits.
"I have told the Home Minister that they can't stay separately. If it happens, then everyone will stay together. It is a symbol of our diversity. There is no plan, no decision... but it is being floated that a separate homeland will be created. That is not possible," Sayeed said.