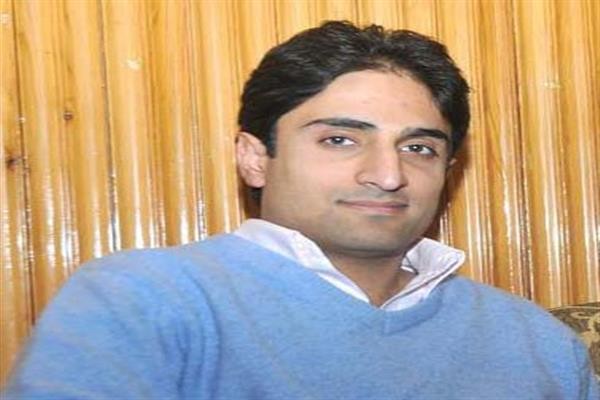 Three months after his appointment as the Mayor of Srinagar Municipal Corporation, Junaid Mattu has been named in the #MeToo campaign. Congress corporator Shaheen Bhat has accused Mattu of harassment and obscene remarks and lodged a complaint with Jammu and Kashmir Police.
Bhat said that the police are yet to register an FIR as Mattu is backed by the central government and BJP.
Bhat alleged that after she demanded Rs 25 lakh from Srinagar Mayor for developmental works, he denied and also asked her to accompany him to some places "for enjoyment", which she termed as sexual harassment.
She also accused Mattu and his assistant of tearing her clothes and roughing her up in his office.
"He comes drunk to the office and is rude to his colleagues. I can produce witnesses who saw his misbehaviour with me. If the police don't file an FIR, I will go to the Supreme Court," Bhat said.
Interestingly, Bhat is being backed by Deputy Mayor of the Srinagar Municipal Corporation, Shiekh Imran, who said that they have the support of councillors and that they will not tolerate the high headedness of Mattu.
Meanwhile, Mattu has denied all the allegations levelled against him and described them as a ploy by Imran.
"The lady corporator who has accused me of sexual harassment is of my mother's age. She had come to my office demanding business favours for her husband and son, which I outrightly denied. The Deputy Mayor has a history of corruption charges levelled against him. He is trying to loot the municipality too, which I would not allow. He has now roped in the lady corporator to malign me. I will file a criminal defamation case against them," Mattu said.
He added that he has an audio recording as evidence in which the corporator can be heard demanding jobs and other favours for her family members.
Mattu was elected as the Mayor of Srinagar Municipal Corporation after he contested the civic body polls and joined Sajad Lone's Peoples Conference. He was earlier a spokesperson of National Conference and a close aide of former J&K Chief Minister Omar Abdullah.