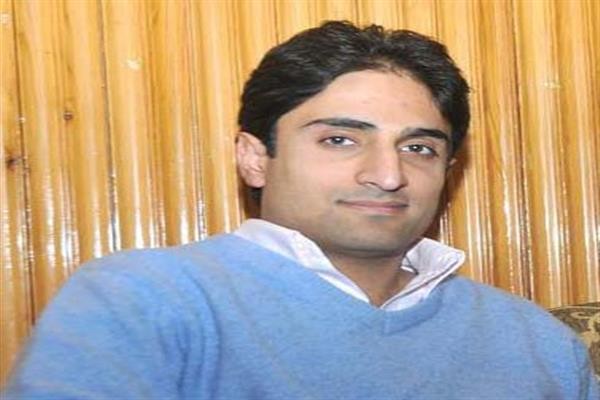 A Twitter banter between the newly appointed Srinagar Mayor Junaid Mattu and the Inspector General of Police (IGP) Traffic, Basant Rath ( popularly called Singham of Kashmir), over the domain of traffic management in the city has grabbed the attention of netizens.
Seemingly, both Mattu and Rath have not buried their hatchet yet, which became apparent when the latter reminded Mattu that traffic management is not his domain.
It has been only a day since Junaid assumed office. The new Mayor was visibly enthusiastic after taking over the charge of his office and was laying out his strategy of handling Srinagar civic issues on his Twitter handle.
Junaid, in one of his tweets, said that the traffic situation in Srinagar has not improved and that he has sought the review from SP, Traffic of current traffic diversions and plans.
Have received numerous complaints about traffic mismanagement issues in the city. I have spoken to the SP Traffic (Urban) and sought a review of current traffic diversions and plans. The SMC has been directed to help with decongestion of alternate routes for some relief.

— Junaid Azim Mattu (@Junaid_Mattu) November 8, 2018
Rath replied to Junaid's tweet and said that traffic management is "not your domain," and that traffic diversion at the city centre, Jehangir Chowk is a compulsion. Rath also said that the Srinagar Municipal Corporation (SMC), which is headed by Mattu should instead clear the streets of the vendors who have created a mess there.
Not your domain. Traffic diversion at Jehangir Chowk is a compulsion. The vendors have created a mess on Amira Kadal - HSHS - Maharaja Bazar - LD Hospital stretch. SMC needs to clear the mess.

— Basant (@KangriCarrier) November 9, 2018
On the day Junaid was elected as Mayor of the SMC, he told the media in Srinagar that "McDonalds" was more important to Kashmir than its wetlands.
The Singham cop, Rath apparently irked by Junaid's comment referred to the new Mayor as "cabbage" in one of the tweets.
Wetlands are precious and a vital part of our ecosystem. Only a cabbage will think otherwise.

— Basant (@KangriCarrier) November 8, 2018