Janhvi Kapoor recently celebrated her 21st birthday, but this time it was without her mother, Sridevi. The veteran actress died the year her daughter is making debut in Bollywood. Did you know Sridevi wanted Janhvi to marry after finishing her studies?
Luckily forJahnvi, Dhadak happened. In fact, the actress was extremely excited about her daughter's debut.
Sridevi had talked about Janhvi's marriage in an interview with Mumbai Mirror in 2012, when English Vinglish released.
The veteran actress had said: "I am perturbed by the rumors about her getting ready for films. She hasn't even decided what she wants to do in life. Right now, I want her to concentrate on studies. When she completes her studies, ideally I would like her to get married and settle down."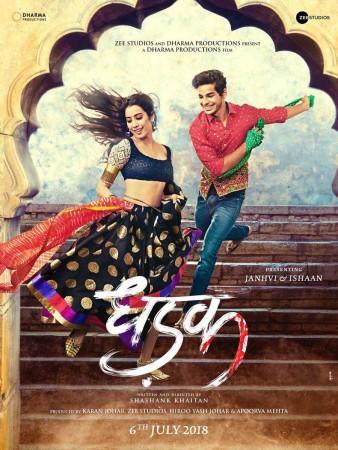 But then, after a few years, Karan Johar offered Dhadak to the Kapoor girl and Sridevi was all excited and prepping her daughter for her debut.
In the throwback interview, Sridevi had mentioned how her daughters were like her friends. She had told Mirror: "I am not fashion conscious. Nowadays I keep abreast of fashion, thanks to Janhvi. She and I enjoy talking about the latest trends. Khushi joins in as well. She wants to be involved in every conversation. We are like friends now (smiles)."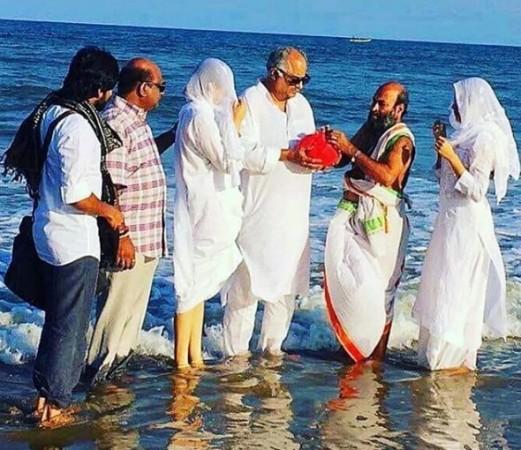 Sridevi's ashes were recently immersed in Rameswaram, Tamil Nadu. The new update is that Boney Kapoor will now head to Haridwar to conduct prayers for Sridevi, DNA reported.
An insider told the daily, "Conducting prayers at Haridwar is a significant custom for Hindus, especially for those who are from North India. And Boney wants to ensure that he goes through the rituals at the holy place."