All of Bollywood and even eminent politicians have been mourning the loss of veteran actress Sridevi, who passed away at the age of 54 due to cardiac arrest. The fact that the legendary actress' demise was so untimely is what's making it so hard for fans and admirers to come to terms with the news.
But what's even more shocking is the fact that all of this happened right before her 21-year-old daughter Janhvi's big Bollywood debut. All set to stage the silver screen by storm, much in accordance with her mother's talent, hopefully, Janhvi's first movie Dhadak is set to release on July 6 this year.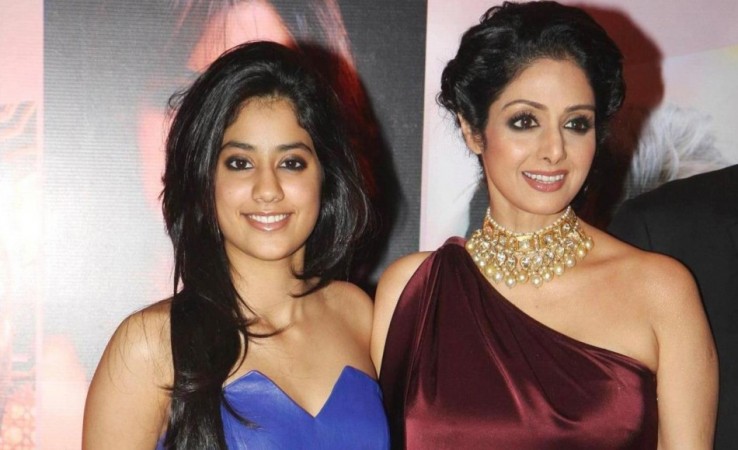 The eldest daughter of Sridevi and Boney, 62, will star opposite Ishaan Khatter — brother of Shahid Kapoor — in the movie produced by Karan Johar's Dharma Productions. But just months away from the release, Janhvi has been fronted by the same fate as her half-brother Arjun Kapoor.
Arjun, 32, is Boney's son from his first marriage with Mona Shourie – who had also passed away right before their son's acting debut in Bollywood back in 2012. The cause of her death was multiple organ failure. She had been after battling cancer and hypertension for a long time.
And now, six years later, looks like history has repeated itself. While neither Boney nor their two daughters have made any comments about the actor's demise, it is not lost on the fans how massive a blow this must be to Janhvi, particularly, considering her debut is just five months away.
In an interview with IANS, Sridevi had spoken about her daughters, calling them "sensible kids" – with whom she never got the chance to be strict. And with her social media accounts flooding with photos of her 'angels', the mother-daughter-duo gave us some major goals, complementing each other on Instagram.
Let's take a look at their most picture-perfect moments: