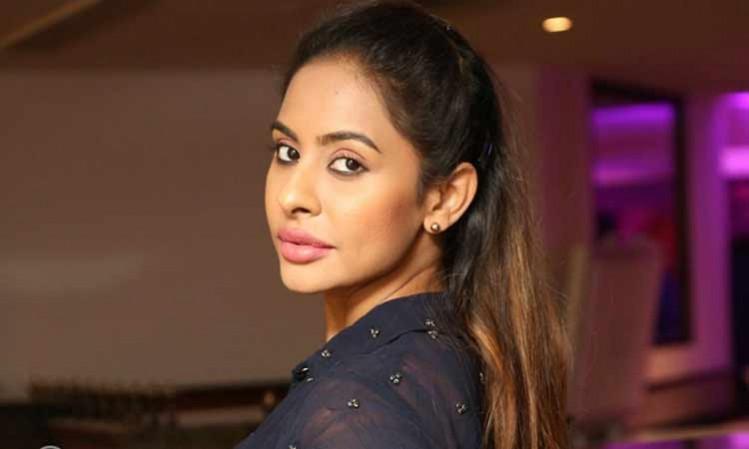 Actress Sri Reddy, who had earlier exposed Abhiram Daggubati's sexual exploitation, says that she is feeling sorry about Rana Daggubati's health issues and hopes that he will get well soon.
It was rumoured that Rana Daggubati was suffering some health issues and would undergo surgery. After reading the reports, actress Sri Reddy took to Facebook and wrote, "I am feeling sorry about rana sir's health issue.. I hope it is small..get well soon..god bless you.."
Sri Reddy became a sensation when she revealed her intimate pictures with Rana's brother Abhiram. She had alleged that producer D Suresh Babu's younger son had sexually exploited her on the pretext of giving chances in films. Later, she had launched an attack on Abhiram on social media and in TV debates.
Sri Reddy has addressed Rana Daggubati as 'bava' several times on her Facebook account. But her latest post in which she refers the Baahubali actor as 'sir', has surprised many people, who are thinking about the reason for the transformation from 'bava' to 'sir'. But only she can reveal the fact behind this change.
However, the speculation about Rana Daggubati's health issues started doing rounds after the shooting of his upcoming movie Haathi Mere Saathi was put on hold. It was rumoured that the actor had not been keeping well due a kidney ailment. But he denied the reports, saying that he was to undergo an eye surgery, which is delayed due to his blood pressure levels. He confirmed that he is fit and fine.
"They are absolutely baseless rumours. I am as fit and fine as ever, and I'm raring to go. I do have some blood pressure issues that I'm currently addressing, and that has delayed my eye surgery, but that's about it. There isn't anything more to it. My current line-up of films has me all geared up and I'm busy shooting and shuttling between Mumbai and Hyderabad," Deccan Chronicle quoted Rana as saying.