Sri Reddy seems to have found some support in Kollywood after actress Kasturi Shankar indicated that she found "honesty" in the actress.
On Twitter, Kasturi Shankar wrote, "A lot of people are asking about #tamilleaks. My WhatsApp is filled with Sri Reddy's questions. I saw her RedPix interview today. It was an honest interview, I can see honesty in that woman's eyes. [sic]"
Leading actresses from South India have remained mute spectators for months since Sri Reddy started making allegations on big names over sexual exploitation in the film industry. After Tollywood, Sri Reddy is targeting Kollywood celebrities.
Sri Reddy had recently made allegations on filmmaker AR Murugadoss, multifaceted talent Raghava Lawrence and actor Srikanth. In multiple interviews, she stated that the three had sexually exploited her, promising her to get opportunities to work in movies.
She had also mentioned about Sundar C's involvement in the issue but clarified that it was not him, but his executive producer of Aranmanai that had exploited her.
Leading actresses have refrained from talking about her, while many have found her allegations "baseless" as she has failed to show proof that supports her claims.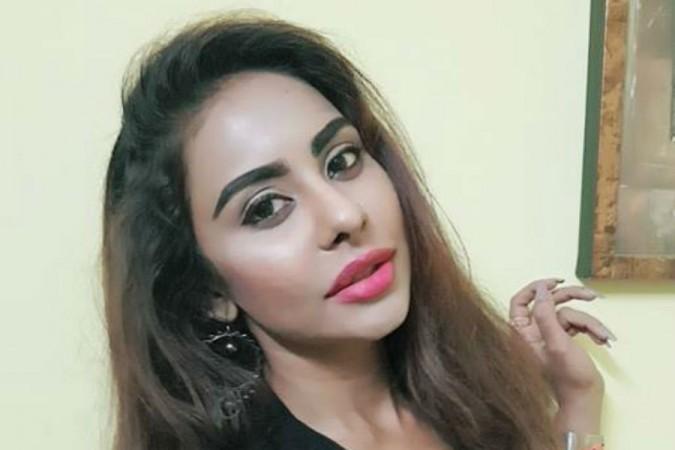 Meanwhile, the actress is getting ready to meet the office bearers of Nadigar Sangam. "I am trying to talk with nadigar sangam..respected karthi sir's words r painful..I hope everything wl go smooth..or else I wl make u to understand my pain for sure..Nadiyar sangam is there for the solve the artist problems,Not to give useless suggestions..imagine my pain k,dnt talk logics sir..[sic]" she wrote on her Facebook account.
On the other hand, Sri Reddy is talking to a lot of Kollywood based YouTube channels to talk about the men who exploited in Kollywood. It may be recalled that she had made allegations on Telugu actor Nani, Abhiram Daggubati, the son of producer Suresh Babu and many others from Telugu film industry.