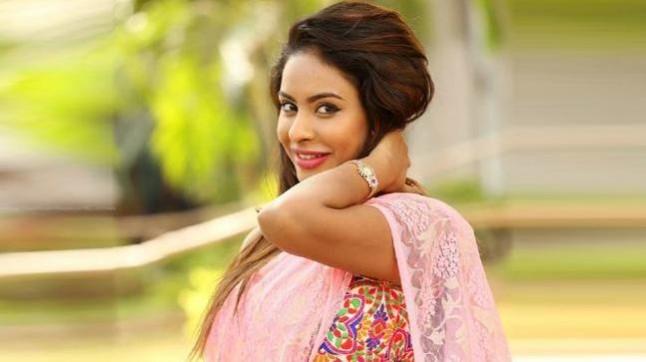 Actress Sri Reddy has condemned 'mega fans' for trolling YS Sharmila over the fight between Jana Sena party chief power star Pawan Kalyan and YSRCP leader Jagan Mohan Reddy.
Sri Reddy took to her Facebook page to take a dig at the megastar Chiranjeevi and Pawan Kalyan. She said none will ask about Chiranjeevi's daughter Sreeja's engagements and wedding, because they respect women. She condemned the people for abusing YS Sharmila. She sarcastically added that Narendra Modi would have given the Special Status to Andhra Pradesh long ago, if Pawan Kalyan had focused more on it than his own marriages.
Sri Reddy wrote in Telugu, "Did we ask - How many engagements done for Chiranjeevi's first daughter? No. Did we ask how many marriages done for Srija? No, because we respect women. What did Sharmilamma do to be brought into focus? You people are bringing up women like a bunch of idiots! If only Pawan Kalyan had shown the same interest to get the special status that he had shown on getting married often, Modi (PM) would have granted it long ago."
YS Jagan Mohan Reddy made a personal attack on Pawan Kalyan on Tuesday first. "He (Pawan Kalyan) speaks about values... where does he have values? He has four wives. He changes them as if changing new cars every four or five years. Had we done the same thing, what will people say? Wouldn't they have called us 'nitya pellikoduku' and put us behind bars. Isn't it polygamy?", reported a news portal quoting the YSRCP leader as saying.
Pawan Kalyan remained cool and responded to him rather politely. He said, "It has come to my notice that Jagan Mohan Reddy garu's personal criticism of me has hurt so many people. I never comment on the personal lives of anybody. I will never do it for political gains, especially."
The Jana Sena Party chief added, "I differ with other political parties only on public policy issues, never on personal lives. I sincerely appeal to one and all to never drag Jagan Mohan Reddy garu, his family members, especially women from his family, into the controversy. I plead one and all to ignore the issue," Power Star said in a statement.
Despite his request, Pawan Kalyan fans went on to make personal attack on YS Jagan Mohan Reddy's family. They asked about the marriages of his sister YS Sharmila, to which Sri Reddy responded, igniting a new controversy.
#Sharmila first husband ki divovrce ichhake inko pelli cheskuni pillalni kanindi. mee PK gaadi laa divorce ivvakundaane inko daaniki kadupu cheyyaledu. #NithyaPellikodukuPK

— ramakrishna2017 (@PaidipalliDaya) July 25, 2018
Puku muskoni pakka ki poi aduko amma .. #sharmila evaditho undo kanukondi first .

— Vennupotu c/o TDP? TDP hatao AP bachao (@bharathchanduu) July 25, 2018
Why #YSJagan Commenting on #PawanKalyan's Personal Life..

If #PawanKalyan Commented on #YSJagan & #Sharmila's Personal life matters, what he will do???

Appudu mi mohalu yekkada pettukuntaru??

— AnilGopi (@anilags367) July 25, 2018
Chusava @pawankalyan ninnu political ninnu em peekaleka ni family gurinchi matlduthunnadu.......

Sarigga matldithe #Sharmila akka rasalilalu, #Jagan gadi banglore rasalela.. motham cheppochu... deniki cheppu silent ga pothunte gelukonni vasana chusukuntav @ysjagan

— ?§ųňïĺ §@hų? (@sg_sahu) July 24, 2018