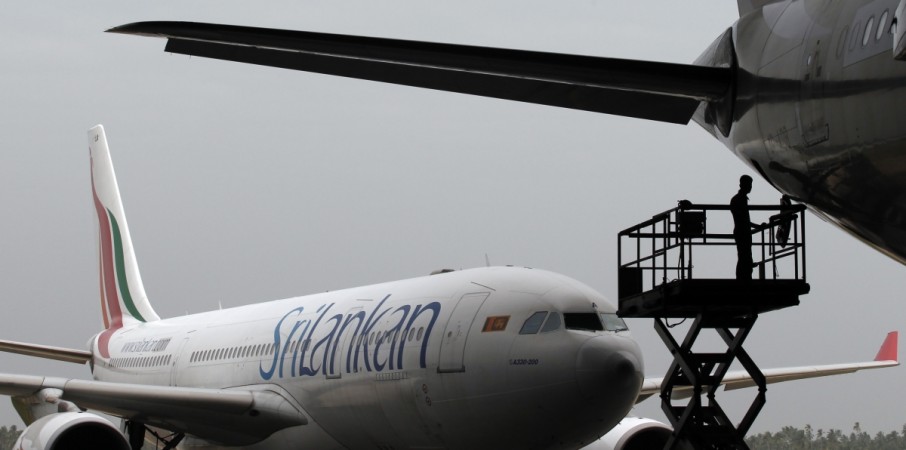 SriLankan Airlines, the national carrier of Sri Lanka, is scouting for suitable partners to run the entity, whose accumulated losses stood at Sri Lankan Rs. 128.24 billion (about $880 million) as on March 31, 2015.
The proposal, which was mooted by Prime Minister Ranil Wickremesinghe, was adopted by the Sri Lankan cabinet at its meeting on Wednesday, reports the Hindu.
To a specific question on whether the Sri Lankan government had initiated talks with any foreign airline, cabinet spokesperson Rajitha Senaratne was quoted as saying by the daily: "As of now, the position is that there will be a public-private partnership."
The decision was part of a broader effort to restructure SriLankan Airlines, and included cancellation of an order for four aircraft, besides absorption of all liabilities ($3.2 billion as on Dec. 31, 2015) of the national carrier by the government, the daily said.
The restructuring plan to be implemented over three years was referred to in the company's annual report for 2014-15 and included re-evaluation of the route network, aligning fleet with the revised network, reducing costs and rationalising investments.
The SriLankan Airlines Group comprises the national carrier and its wholly-owned subsidiary, SriLankan Catering Limited.
The Sri Lankan government has a 95.12 percent equity stake in the SriLankan Airlines, with the rest being held by Bank of Ceylon (2.35 percent), People's Bank (0.82 percent), National Savings Bank, Employees' Provident Fund and others.
The four entities referred above had purchased the stake for $53 million from Dubai-based airline Emirates in 2008, the year SriLankan Airlines last reported profit, the Hindu said.
The Sri Lankan government had earlier approved investment of $255 million spread over two years — 2015-16 and 2016-17.
There is another airline in the country, Mihin Lanka, which operates short and medium-haul flights to countries such as Indonesia, Bangladesh and India.