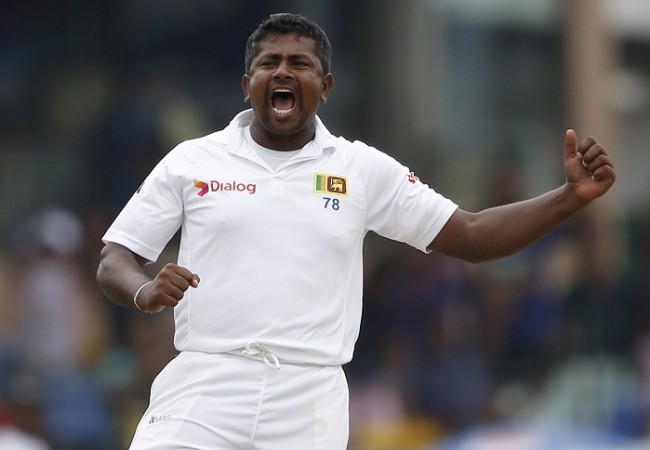 The last time when Pakistan was touring Sri Lanka for a two-match Test series in 2014, Rangana Herath almost single-handedly demolished the visitors and gifted Mahela Jayawardene a fitting farewell.
Herath took 23 wickets in those two Tests and Sri Lanka won the series 2-0 against the men in green. Pakistan skipper Misbah ul Haq is wary of this crafty left-arm off-spinner and is confident that his side will play Herath in this series.
"We have an answer for Herath this time as everybody is working hard on how to defend him. In the past we really played him well except in the last series in Sri Lanka... sometimes bowler takes the edge, or sometimes batsman.
"But we are looking on a plan on how to handle him and how we should apply ourselves against him. We only struggled because he got a good hold of the conditions and it's important for us to play him well to get a better result. The more we play him well, more we have a chance to do better against them," Misbah ul Haq told the reporters at a press conference ahead of their first Test match against Sri Lanka.
"It's always tough for any team to win here as the spin is the only difference. Earlier they had Muttiah Muralitharan, their leading wicket-taker, who did wonders for them and now Herath. So the spin bowling is the main reason we have been struggling.
"It's very important for us to deal well with spin on this tour to make the best result. Taking 20 wickets here is also one concern for us and we are working in this area to do something different this time," added the Pakistan captain.
In the last Test between Sri Lanka and Pakistan in Galle last year, the visitors had managed to pile up a score of 451 runs in the first innings. But in the second innings, it was Herath who came up with a brilliant spell of spin bowling securing six wickets and turning the game for his side in the final day of the Test match.
Pakistan will be missing the services of their off-spinner Saeed Ajmal who was left out of the squad. Instead, the Pakistan Cricket Board (PCB) chose two youngsters to fill in his boots - Zulfiqur Babar and Yasir Shah. Both these spinners have very little experience of the longer format of the game. Pakistan are likely to opt for both these spinners for the first Test as Galle has a history of turning wickets.
Misbah is confident that his spinners would be doing a good job for his side during this series.
"Number [of matches or wickets] might not be good but whatever they have played so far they have done well. Of course this time they are going to play against an opponent who is good in playing spin and this is going to be a test for them as well.
"But this is again an opportunity for them to get them established and I am hopeful the way they are bowling at the moment they are definitely going to do well. Our ultimate goal is to win and improve our performances and I have best players with me to achieve the target," he said.