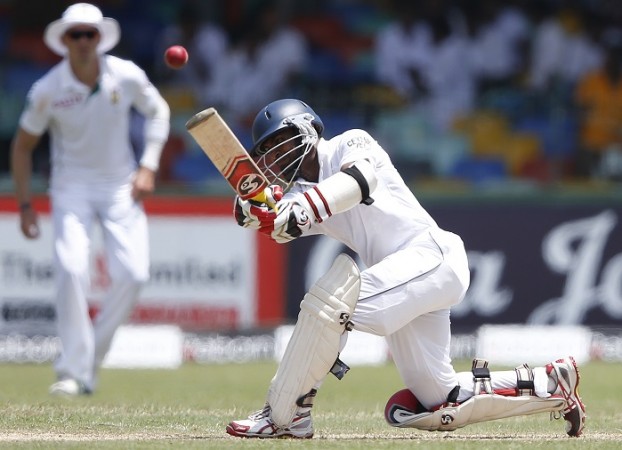 Pakistan seemed to have answered their queries regarding Rangana Herath, but Sri Lanka also need to find an answer to the Yasir Shah question as early as possible. Shah was responsible for Sri Lanka's slump in the second innings as he picked up seven wickets himself.
The visitors showcased an all-round performance in the first Test at Galle and as a result, they won the game comprehensively by 10 wickets. That defeat left Sri Lanka pondering over the fact that none of their batsmen apart from one or two could play Shah well enough and thus they ended up gifting their wickets away.
Sri Lanka opening batsmen Kaushal Silva feels that scoring against Shah may be the best solution in the upcoming Test match at Colombo that starts from tomorrow.
"I think when you have a good bowler, you have to put pressure on him to receive loose balls. As batsmen, we have to put him under pressure, because if we play the same way, he'll keep putting the ball in that same spot. If he does that, it's difficult to play the strokes we want. If we use our feet, we should be able to get singles and twos, and the odd four. We've got to rotate the strike. If we do that, he can't settle down and bowl at one batsman," Silva said in an interview to Espn Cricinfo ahead of their second Test match against Pakistan.
Silva hit the second Test hundred of his international career in the first innings against Pakistan and no other Sri Lankan batsmen could hold their wickets for long. Eventually, Silva ran out of partners on the other end. He worked on his techniques and tried to implement them in the first Test and he would want to deliver similar performances thoughout the series.
"Long before this tour started, my father told me to work on a couple of shots and implement that in the series, so I could be improving. So I began working on that about a month and a half before the tour. I worked pretty hard with [coach] Marvan [Atapattu] aiya, and it was important to me to perfect my cut and pull.
"That was an advantage to me in the last game. I got a lot of scoring opportunities that way. He also scolded me for the way I got out in the second innings, but that's pretty much to be expected," added Silva.