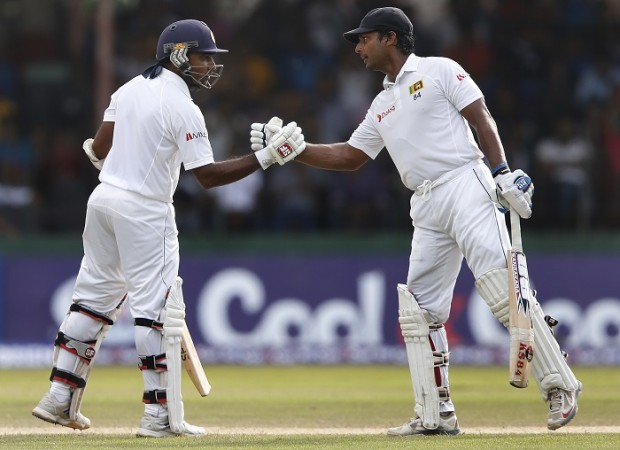 Kumar Sangakkara and Mahela Jayawardene are surely two of the biggest names that have shone through the years for Sri Lankan cricket. While Jayawardene hung his boots in the longer format of the game in 2014, now Sangakkara is also expected to say goodbye to cricket soon.
Skipper Angelo Mathews now feels that it will be a big challenge for the youngsters in this revamped Sri Lankan side to fill in the shoes of the two veteran batsmen. Sri Lankan cricket has been in a transition period and Mathews says that patience will be the key to success in the near future.
"Filling Sangakkara and Mahela's shoes is a big challenge - it's not going to be easy. What we need to do is give the young players some time and show some patience. Maturity only comes to a cricketer the more he plays.
"I'm confident all our cricketers will play well in the games coming up, but as a team, and as a captain, we've talked about being patient with the younger players, without expecting huge things in the short term. If we give them that time, they'll come good," Mathews said in an interview to Espn Cricinfo ahead of their first Test against Pakistan at Galle.
Surprisingly, this will be first time that Sri Lanka will be donning that white jersey at home and that too without Jayawardene since 2014. Sri Lanka have not played any cricket post the ICC World Cup 2015 in Australia and the visitors might catch them being rusty. Jayawardene played his last Test against Pakistan at Galle.
"We could be a bit rusty but it's not an excuse. We trained pretty hard in the last couple of months, it was a refreshing break. We had a good couple of weeks completely off then we started training with our fitness and went onto skill training. Pakistan are not easy wherever you play, so we have to be on our guard all the time and give it our best shot to win," Mathews said.