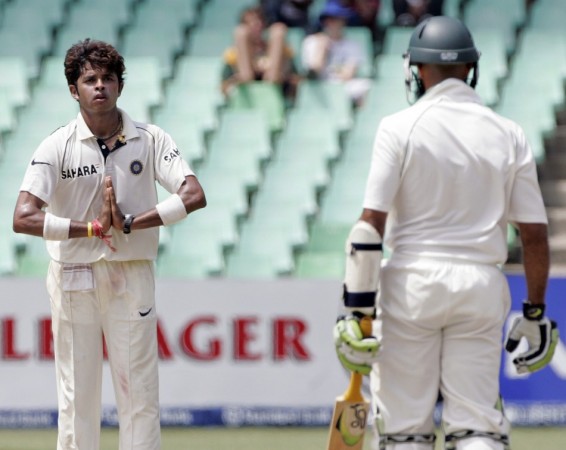 S Sreesanth, who last represented India in 2011, wants to play for India once again after a Delhi court dropped the IPL 2013 spot-fixing case, which had dragged three Rajasthan Royals' players including Sreesanth, Ajit Chandila and Ankeet Chavan to the court.
The BCCI had handed a life ban on Sreesanth along with the other two cricketers for being involved in spot-fixing case, but with no concrete evidence against these cricketers, the court decided to drop the case.
This must have brought a huge sigh of relief to Sreesanth, who wants to get back into full fitness and be considered in the selection process as well.
"I am feeling very happy at the moment and hope that I start training soon. I hope to get permission from the BCCI to start using the training facilities soon, so that I can get fit and get into the selection process. God has been extremely kind," Sreesanth told reporters.
Though the Indian speedster might be eager to wear the Indian colours again, the road back to the Indian team is not going to be easy considering the competition he will have to face with other speedsters in the team and his age, 32, being another factor.
Ishant Sharma, Mohit Sharma, Umesh Yadav, Bhuvneshwar Kumar and Varun Aaron are the main quickies in the team at present. There are other bowlers waiting in the wings as well such as Dhawal Kulkarni and not to forget the hero of the world cup, Mohammad Shami, who is currently recovering from an injury.
The Kerala medium-pacer even thanked the BCCI for their support.
"I am born to play cricket. I am a cricketer first. BCCI has been very supportive all through. TC Mathew Sir in Kerala had told me that you finish this and we will take it from there. The worst that can happen to a cricketer is stay behind the National Stadium and not be able to use it. I went through a lot of things but it is past now. I would love to be able to run there. I just couldn't control my tears," added Sreesanth.