The teaser of superstar Mahesh Babu's SpyDer has got an amazing response from the audiences. The first look video took the social media by storm as the fans got busy circulating it online.
SpyDer is one of the most-awaited south Indian movies of 2017 and fans of Mahesh Babu and AR Murugadoss had been desperately waiting to watch its teaser. The actor recently revealed that the first look video will be released as a birthday gift to his father Krishna on May 31. But the makers postponed its launch to June 1 as a mark of respect to veteran filmmaker Dasari Narayana Rao, who passed away on May 30.
The producers have finally released the teaser of SpyDer on the movie's official YouTube channel at 10.30 am today. The first look video offers a glimpse at the role played by Mahesh and special effects, which are nothing less than Hollywood standards. The teaser does not feature any dialogue but the background score composed by Harris Jayaraj was simply superb.
The video has received over 50,000 likes within 45 minutes of its release on YouTube. It further received around 4,000 comments with the the audience in all praises for the special effects. The first look had created a lot of expectations raising the bar and many say that they cannot wait till Dussehra for its release.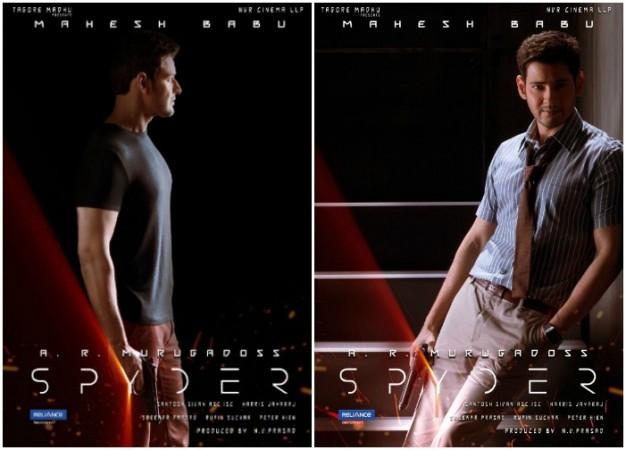 Here are some comments of audiences on the teaser of SpyDer taken from YouTube.
Mohammed Wahab Gunduluru: Wow mahi sir ...wow seems like break all the records because it looks like Hollywood scientific movie now I realized y the tittle is spider and ur a spider man I mean ur not only super star but also super hero.....always lv u with much a world biggest mahi sir fan
Pavankumar B: Deadly combination in Indian cinema SPYder -Super star + Star director +Star DOP+Star stunt masters +star production designers+Star music director +super producer=Box office history recreates ☺ all the best entire team of SPYder☺☺
Mahaveersinh Rathod: what A Superb Teaser Epic One From Mahesh Babu..Waiting in Hindi
Akhil Akkineni: silence entha violent ga untadho chupinchadu....mentalllll..bgm hatsoff
Thallapelly Sripoojitha: Super .... Waiting for Spyder Movie...But can't wait till Dussehra....But also Luv..u..Mahesh..The Prince of my heart
COMMON SENSE: One more intelligent attempt after 1 nennokadine I guess..... Only Mahesh in TFI trying advanced movies intellectual wise.
Ranjith Kumar: epic trailer for an epic hero..and the trailer quality answered the release delay..
Dubey Production: I'm an Allu Arjun and Prabhas fan but I can definitely tell u this movie will be awsome and it will take tollywood to another peak
tarak: All the best to Spyder movie from NTR ANNA FANS. Teser is very interesting and high expectations on this teser. And it's gonna be a Blockbuster.
Spyder is a spy-thriller film, which is simultaneously made in Tamil and Telugu. AR Murugadoss has written the script and directed the movie, while NV Prasad bankrolled the film under the banner NVR Cinema. Mahesh Babu is seen playing a spy agent, while Rakul Preet Singh is his love interest in the movie. The movie is scheduled to release in the theatres around the world on September 29.